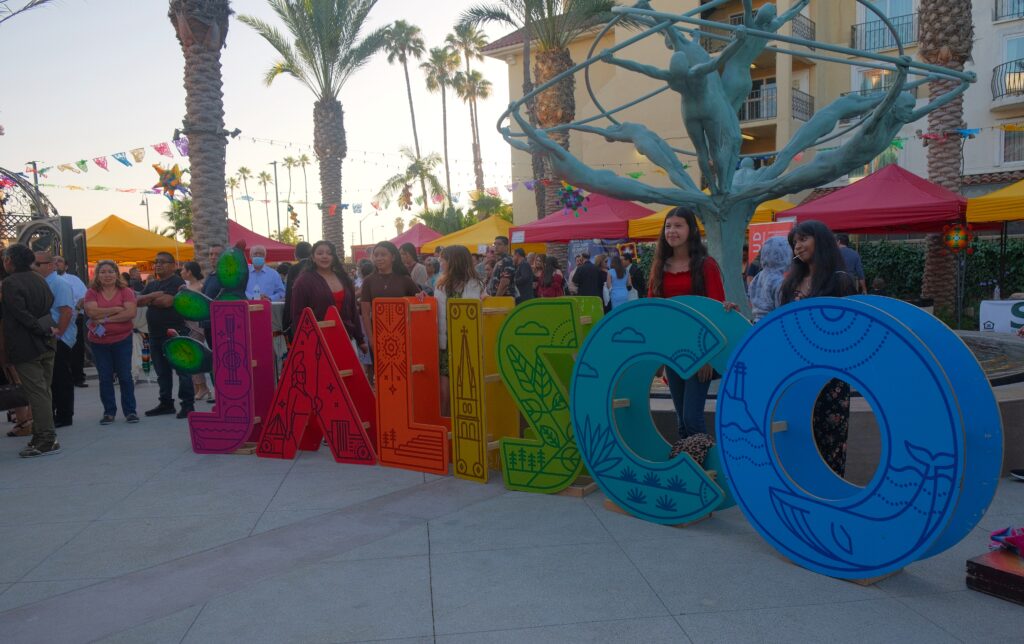 By: Michael Lozano
Yuvani Leanos and her 5-year-old daughter recently made the more than 600-mile drive from their Oregon home to Downey. Why? To get a taste of her old Mexican past.

Hailing from Leanos' Mexican home state of Jalisco, the Mariachi Femenil Estrella de México alongside the Ballet Folclórico Guadalajara and the Banda Colores performed at the Downey Theatre Wednesday.

"Oh my goodness, I feel so excited," Leanos said. "I wanted to cry during the first song. I felt I was in Mexico."

The show is part of an annual U.S. tour of Mexican performers called México en el Corazón and this year featured stops already in Las Vegas and across California's Central Valley, where musicians performed for farm workers in tandem with the show's theme honoring braceros and migrant workers.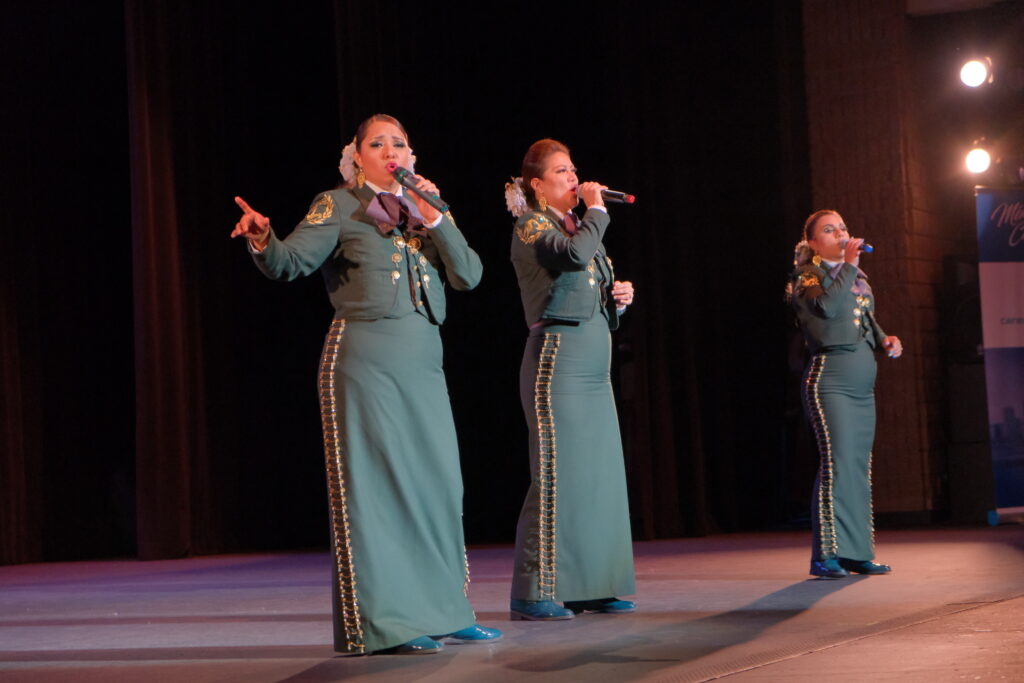 The 1942 Bracero program legally brought more than 4 million workers from Mexico to labor in U.S. fields and railroads during World War II.

"We're trying to bring a bit of Mexico to all of the paisanos (countrymen)," said Teresita Soto, singer and violinist for the Mariachi Femenil Estrella de México, in Spanish.

The show brings nostalgia, she added, for those migrants and laborers living here who can't return to see their families or country back home.

"How great it is that I can transmit a little happiness," she said.

Wednesday's lively performance saw a packed house of more than 600 attendees. Some couldn't help but dance off of their seat.

"In Downey, we have a lot of Latinos and we need to share our rich culture," said Downey Mayor Blanca Pacheco, who grew up around Mariachi culture herself (her father is from El Salto, Jalisco).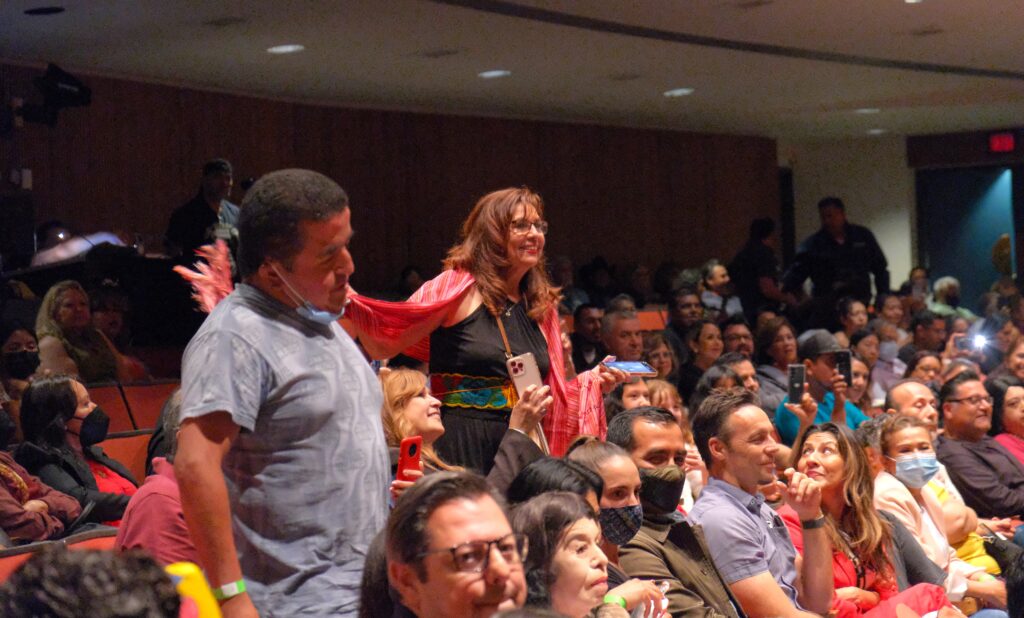 The nonprofit North American Institute for Mexican Advancement (NAIMA) is spearheading the cultural tour in collaboration with the government of Guadalajara and other transnational organizations in an effort to reconnect immigrants living in the U.S. with their Mexican roots via music.

NAIMA President Sergio Suárez spoke to the crowd of how the event inspires pride and connection, recognizing braceros' contributions to the U.S. There were also speeches from Mayor Pacheco, leaders from Los Angeles-based immigrant organizations Movimiento Migrante and Ajua Jalisco, and also words from the mayor of El Salto, Jalisco, Ricardo Santillán Cortés, who flew in for the event.

"The tradition of Jalisco is the tradition of Mexico, the mariachi," said Cortés in Spanish, also mentioning the state's tequila–which was used as a prop during show dances.

As for Leanos, the Oregnonian originally from the Jalisco, she hasn't visited her home state–or her brother–in 17 years. Other Downey locals, many of them with roots in Jalisco, came out in numbers.

Downey resident Grace Sanchez brought her 10-year-old to the show. She was last in her parents' Guadalajaran hometown eight years ago.

"It was great to show the kids the dances and the music," Sanchez said. "It takes you back to Mexico without having to go."

The event was perhaps the city's most major since the pandemic.

"This is a great start to other events happening in the city," said Mayor Pacheco.