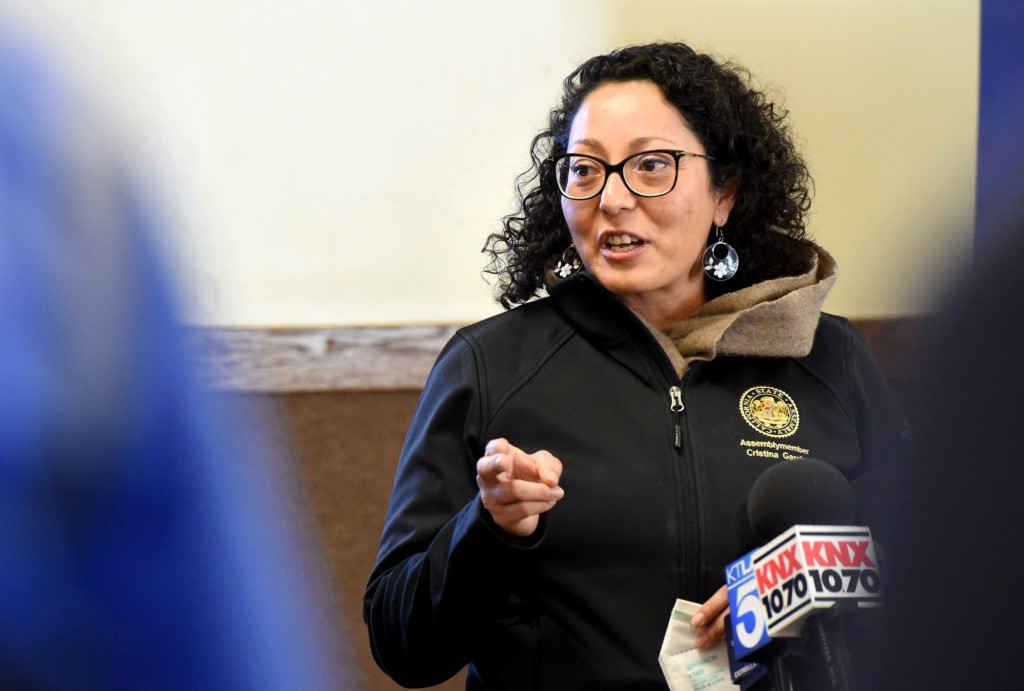 Staff
State Assemblywoman Cristina Garcia, D-Bell Gardens, will run for Congress, she announced Thursday, Dec. 23, setting up a battle with Long Beach Mayor Robert Garcia — for a newly created district that merged areas long represented by two Democratic powerhouses.
The newly created 42 wards are basically a combination of the current 47 wards (excluding the orange county part) and 40 wards. This will create the majority of Latin districts fixed on Long Beach, but also include major cities such as Bell and Downey, which Cristina García currently represents in Parliament.
"It's time for our community (often ignored and ignored) to take our place," she said in writing.
Parliamentarian Garcia, who has represented District 58 since 2012, announced his candidacy for Congress three days later Congressman Lucille Roybal-Allard announces she won't run For reelection.
Roybal Allard, the first Mexican-American woman to be elected to Congress, said on the same day that the final constituency change map is the 40th of District 47, currently being held by Long Beach Democrat Alan Lowenthal. Announced that it has absorbed the district.
On Thursday, Congressman Garcia seemed to position himself as the successor to Roybal Allard.
"We can't proceed with this campaign without first recognizing the wonderful career of Congressman Lucille Roybal Allard," she said. "A pioneer of Latin political empowerment, she helped bring important resources to (Southeast Los Angeles). She is a consensus builder who served with dignity."
Garcia, a former math teacher from Bell Gardens, has campaigned and legislated for gender equality, good government, social and environmental justice, and has drafted and co-wrote multiple bills on these issues.
However, she faced scrutiny while in Sacramento.
For example, in 2018 she faced multiple accusations of sexual harassment. This was repeatedly denied, but two investigations were also conducted.
Garcia, who volunteered to take unpaid leave in the first survey, easily won the reelection just a few weeks ago that year. In the second investigation, she was charged with harassment.
Two years later, she won the reelection again and won about 63% of the votes.
Garcia's announcement also included support from 27 civil servants elected in southeastern LA.
"The most important thing to know about Christina Garcia is that she always puts the interests of the communities she represents," Downey Mayor Blanca Pacheco said in a statement.
The parliamentary district she runs for is probably even safer than the new 42nd absorbed district, as it is a very safe district for Democrats and does not include the generally more conservative areas of Little Saigon in Orange County is.
But in the end, elections can be competitive.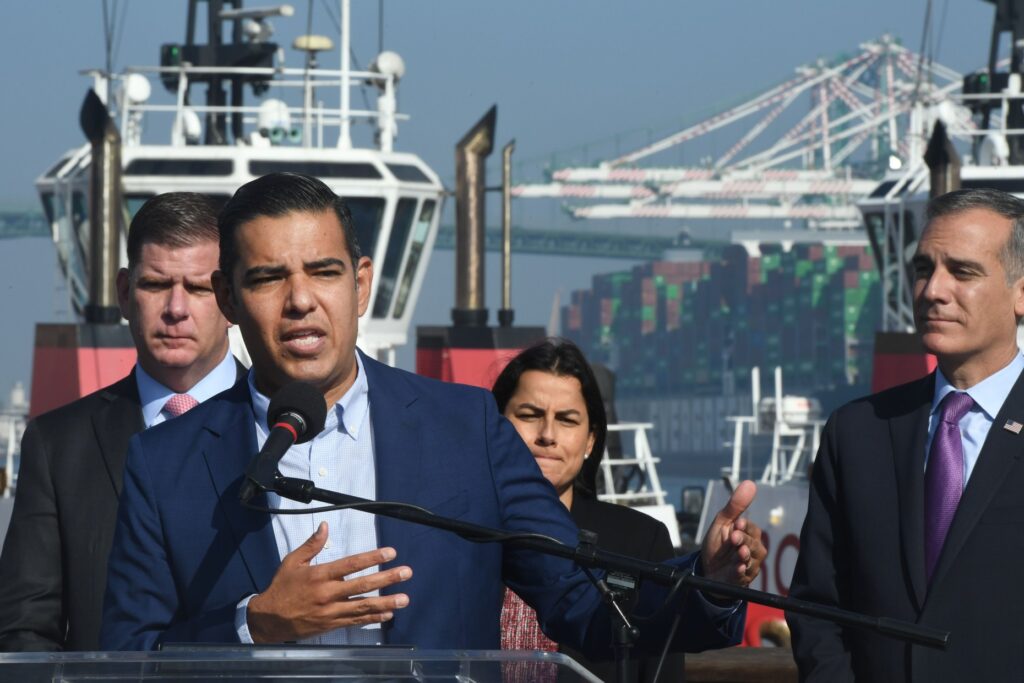 Parliamentarian Garcia's main and only other competitor to date is Robert Garcia, the elected leader and Democratic rising star of the new 42nd District's largest city.
For example, this week, Governor Gavin Newsom endorsed Mayor Long Beach.
Mayor Garcia Announced his parliamentary bid late last week. The day after Lowenthal announced that he would retire from Congress.
"My mother brought me to this country and put everything at risk so I could be an American," Mayor Garcia said in a Twitter video announcing his bid. .. "She came here without doubt that America is a place where immigrant sons can succeed. So today I want to take the same shots that this country gave me to all the kids. I'm fighting for."
Because of California's jungle primary system, the two Garcías will likely spend nearly a year competing against each other before finally facing off in the general election next November.
Both are likely to call on the Congressional Hispanic Caucus campaign arm, Bold PAC, for an endorsement and funding in a year when fundraising has proven difficult for Democrats.
Robert García has a strong following in the state's LGBT community, and as mayor of Long Beach, he has attracted investments to the city and has been praised for his handling of the coronavirus pandemic.