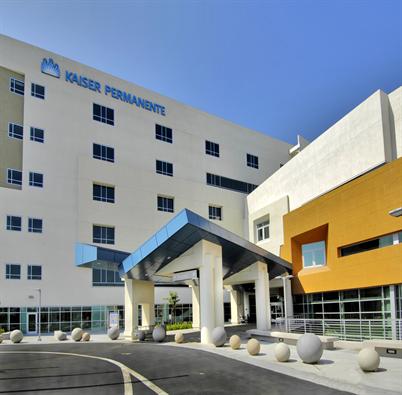 Staff
Kaiser Permanente Downey Medical Center (KPD) is among 20 Kaiser Permanente hospitals recognized among the top hospitals in the nation for excellence in maternity care, according to Newsweek magazine's "Best Maternity Hospitals 2021" report.
"We are thrilled to be recognized among the best maternity care hospitals for the second year in a row," said Jim Branchick, senior vice president and area manager, Kaiser Permanente Downey Medical Center.
"All our physicians and staff come to work each day with an unwavering commitment to provide safe, high-quality care to our patients. This award is a direct reflection of that dedication."
"The physicians at Kaiser Permanente Downey Medical Center use the most current and innovative practices which result in a safe and nurturing environment for expectant mothers," James T. Lee, MD, area medical director, Kaiser Permanente Downey.
"This commitment to excellence is why our patients have high satisfaction rates and an exceptional care experience."
Kaiser Permanente has a rich history when it comes to maternity care and childbirth. Innovative thinking, dedicated research, and expert physicians and care teams have enabled Kaiser Permanente to build and maintain its reputation for exceptional maternal and child care.
In 2020, 113,000 babies were delivered at Kaiser Permanente hospitals.
In a partnership with The Leapfrog Group, Newsweek recognized 20 Kaiser Permanente hospitals – 12 in Northern California and 8 in Southern California – for earning top marks for providing safe, high- quality care to moms and their new babies.
These Kaiser Permanente hospitals met Leapfrog's rigorous standards for excellence in maternity care — including low rates of C-section, episiotomy (an incision to enlarge the vaginal opening for childbirth), and elective early delivery.
The elite designation was awarded to only 217 hospitals in the United States and 34 in California. Kaiser Permanente hospitals represent nearly 10% of those named to the prestigious list nationwide — and nearly 60% of those listed in California.
In addition to Downey Medical Center, the Kaiser Permanente medical centers that received the Best Maternity Care Hospitals 2021 designation include Kaiser Permanente Antioch, Baldwin Park, Fontana, Los Angeles, Modesto, Ontario, Panorama City, Redwood City, Roseville, San Diego, San Francisco, San Jose, Santa Clara, Santa Rosa, South Sacramento, Vacaville, Vallejo, Walnut Creek, and West Los Angeles.
In addition to meeting safety protocols, all honored hospitals must have earned either an A or B or no grade on the Fall 2020 Leapfrog Hospital Safety Grade. The Downey Medical Center received an A grade.
For more detail on methodology and a complete list of designated maternity care programs, visit Newsweek's Best Maternity Hospitals 2021.