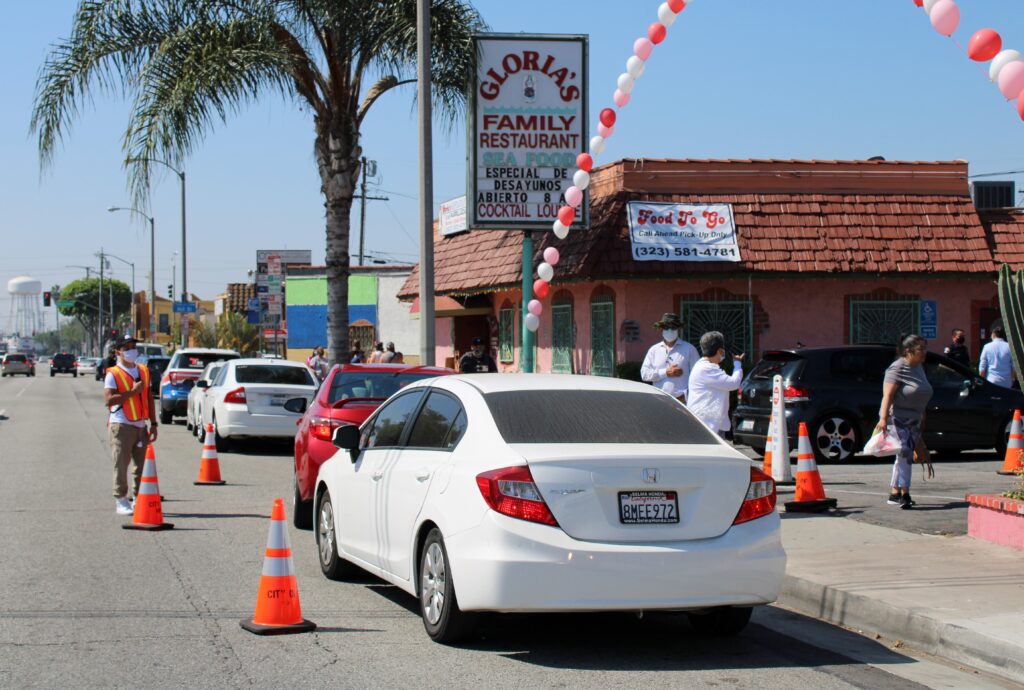 Most businesses had to reinvent themselves by offering new menus, lowering prices, working with fewer employees, and serving food only for take out.
It was March 15 when Governor Gavin Newsom instructed that bars and nightclubs needed to be closed completely. He asked the restaurants to continue working but without dine in, only with delivery and to go.
In Downey, as in the rest of California and the country, businesses were affected in its regular operations.
A few have survived the shocking change, others along the way had to close, but some even had time to support the community.
Don Chente
We talked with Vicente Ortiz, from the "Don Chente" chain, who tells us how they have had to deal with the health crisis: "We have had to adapt to the regulations that have been given to us… right now we only have a few restaurants open with takeaways".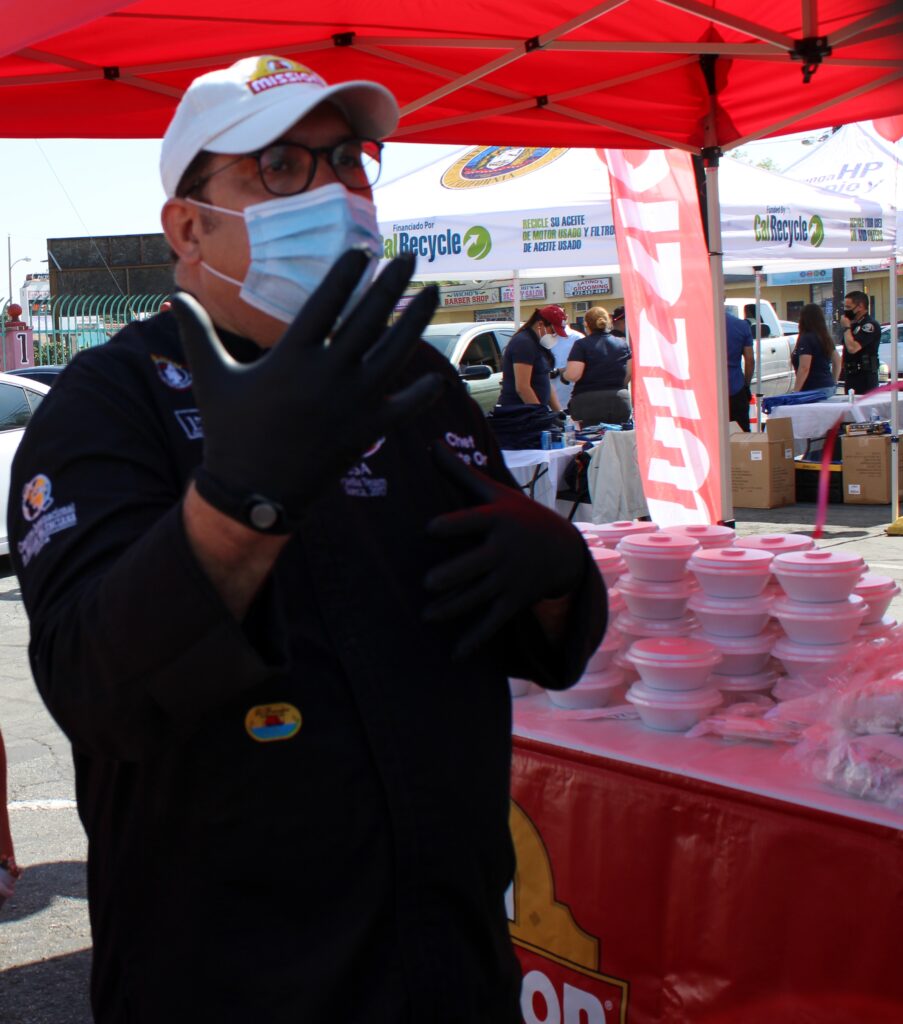 However, Ortiz is optimistic: "But we are prepared to reopen with different restrictions that the state and the Department of Health will surely give us."
The Ortiz family restaurants, such as; El Pescador, Tacos Don Chente, Ola, Limón y Sal, Don Chente Bar & Grill, have had to reinvent themselves to survive. They started working relationships with various home delivery companies and the few employees who continue to work learned to pack the meals.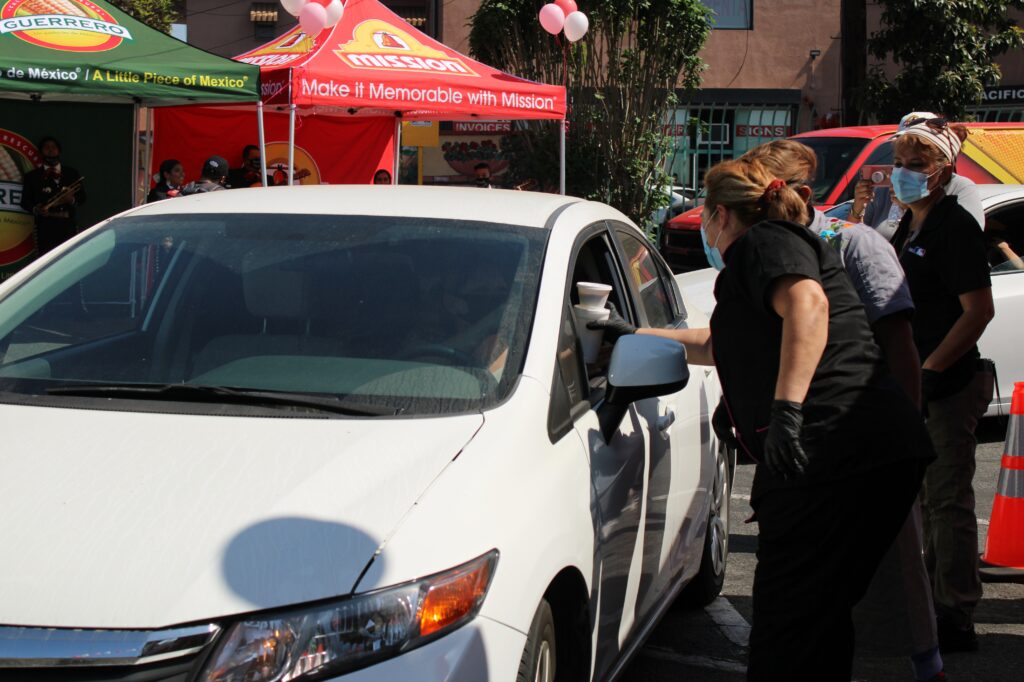 Regarding his team of workers, chef Ortiz comments: "I operate five restaurants and have 250 employees, of whom I only have 25 (10%) working, but I hope that once we return to open we are going to begin to return little by little to those people who had to rest."
Although the pandemic has economically affected chef Ortiz's business, Vicente has given himself time, along with other Latino restaurant businessmen, such as Juan Sanjuan III, from Gloria´s Restaurant, chef George Caldera, chef Rocio Camacho, besides of sponsors and volunteers, to help their community.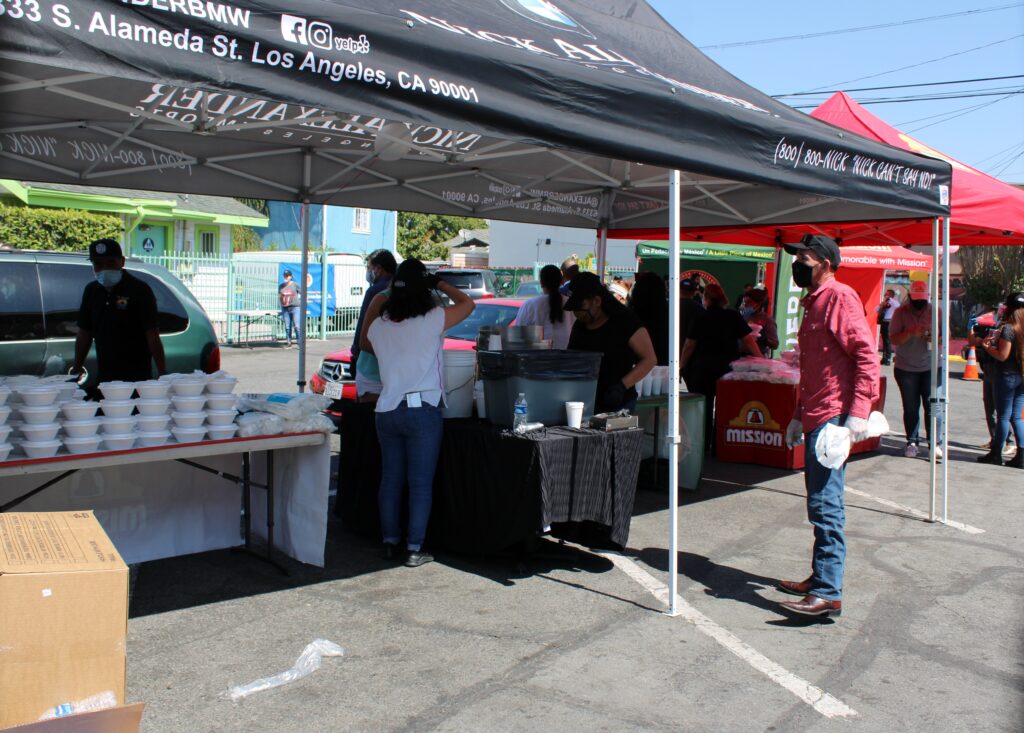 So, at the end of March, they got together and began the titanic work of giving food and pantries, at least once a week, for up to 1,500 people in different communities.
"I think that helping is up to anyone's level, we can all support. It concerns us in the most beautiful way: feeding our people ", concludes Ortiz.
Bastards
In an interview, Nick Velez, one of the owners of Bastards, a bar selling food in downtown Downey, he told us how they have had to face the unexpected changes following the worldwide pandemic by Covid-19.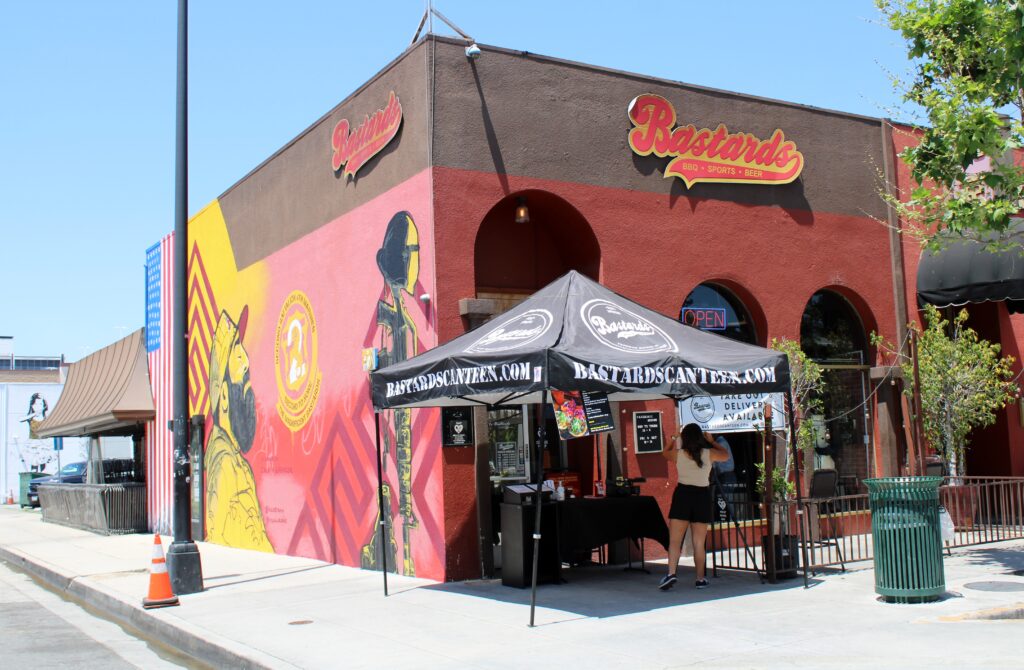 "The City and businesses were not ready to face this crisis at first. But there is good communication between several of the businesses in this area of downtown Downey and we all support each other in some way", Velez confesses.
Regarding the government financial aid funds that have been approved for businesses, Velez states that they have already applied for some, but regrets that the response is very slow: "We have seen that small businesses have had more difficulty obtaining that help".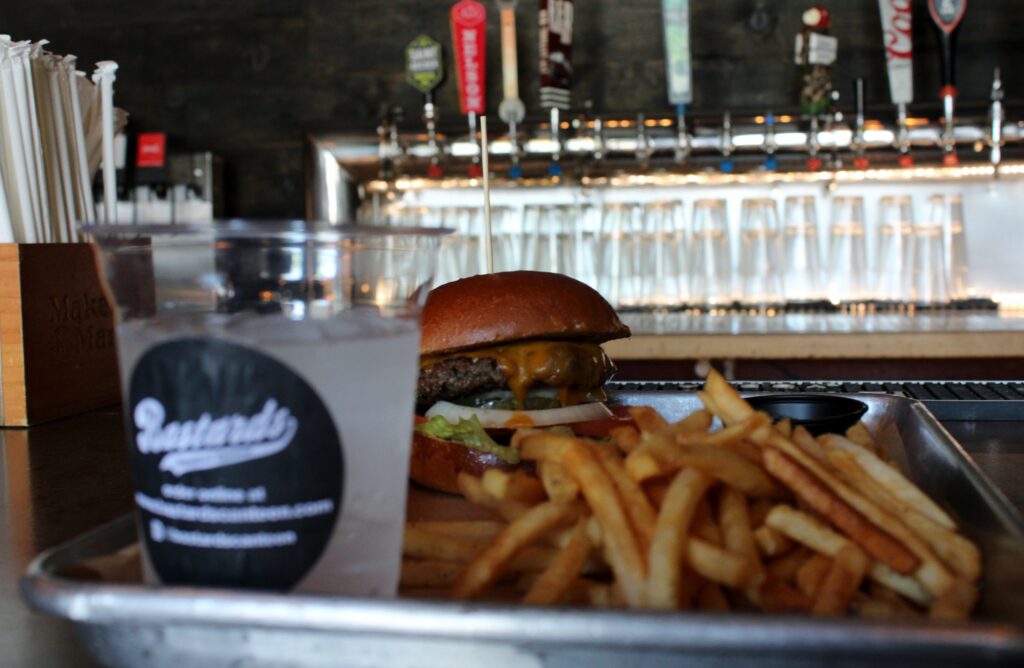 Finally, Nick says they´re ready to reopen to the public: "We are ready to restart as soon as possible. The people who return are going to observe all the changes that we had to make… the only thing that does not change is our philosophy based on veterans, the community, the military, and rock".
The Olive
Another food business, which also suffered the brunt of the global health crisis, was The Olive Restobar, owned by the Sarofeem, Sam, and Guadalupe couple, with whom we were able to chat a bit.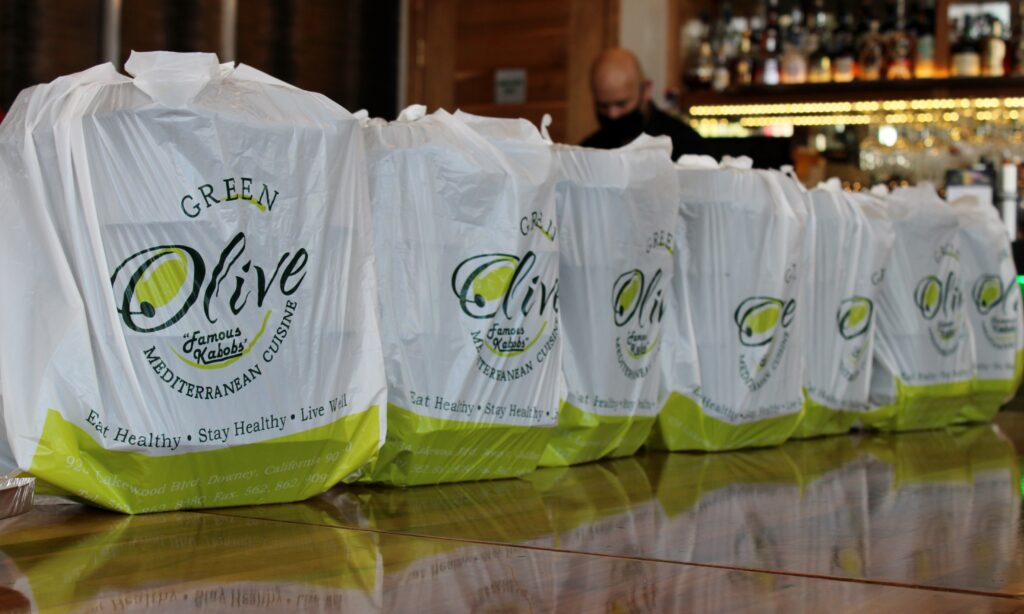 "We remain open only with pickup orders, catering, and home delivery. We try to keep the jobs of most of our workers. These are difficult times," says Sam Sarofeem.
Sales have dropped dramatically for the business, as Sarofeem details: "On weekends it dropped as much as 80 percent, but on weekdays it reaches 85 percent less than the sales we regularly have".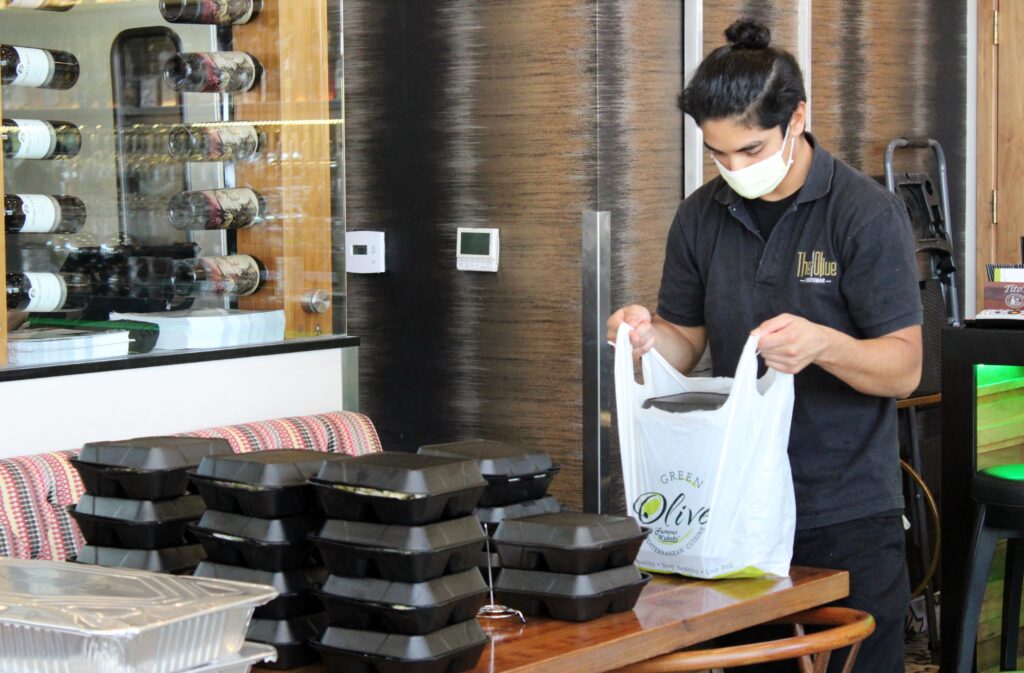 As in the other restaurants, The Green Olive and The Olive have had to rest almost half of their employees and make sales strategies to continue subsisting in the Covid-19 crisis.
"We have had to make adjustments to the menu and create a 'menu for the community' with prices between 25 and 30 percent lower than normal and other dishes up to 50 percent off", Sam concluded.
The truth is that the three restaurants we visit have seen their sales decrease dramatically, they have had to keep fewer employees, develop sales strategies, but they have taken the time to support their employees and the community around them in some way, as well as forcefully facing the crisis.