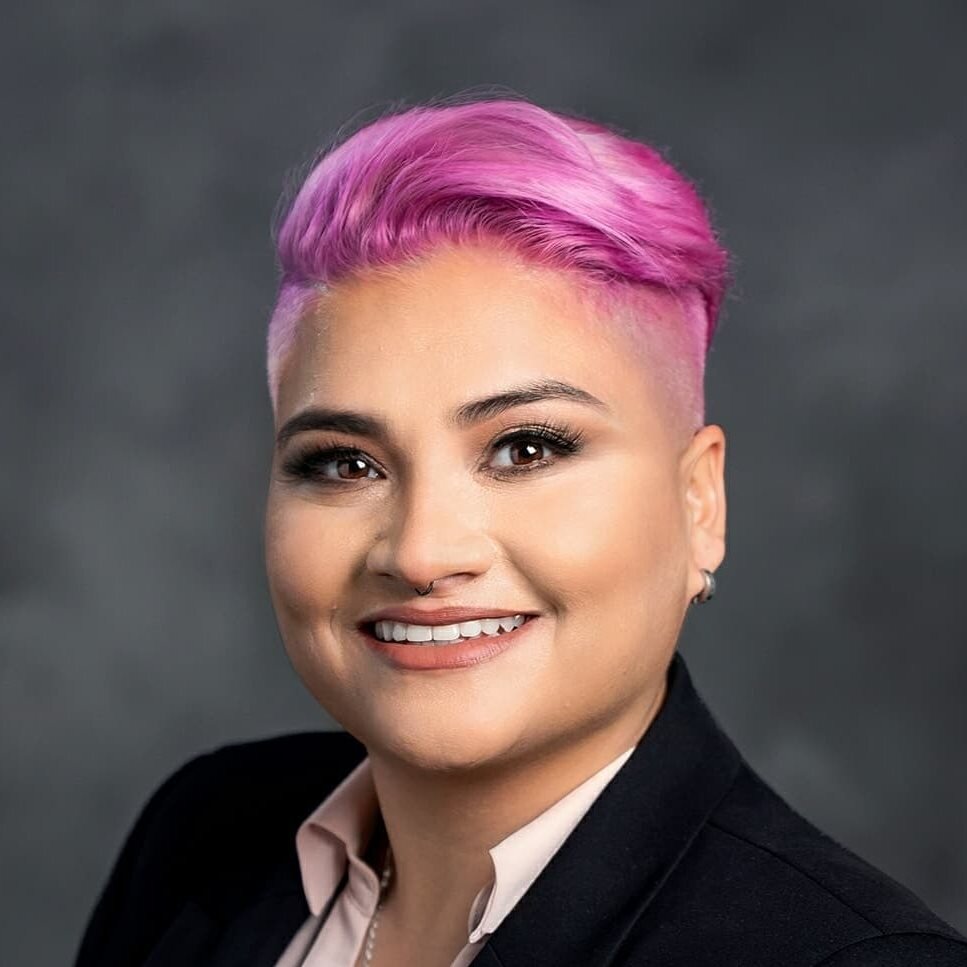 Joe Brizzolara
A nearly two-year long struggle to eject councilmember Catherine Alvarez from office comes to a head as voters will finally decide whether she should stay or whether she should go.
Jan. 31 is the final day to vote in the recall election of the 3rd District councilmember, with early voting already underway. Recall supporters are pumped.
"It feels great that the citizens are able to take back their community," prominent recall supporter and former Mayor Mario Guerra said.
After initially taking a hands off approach, fatigued from years of battling her political foes, Alvarez has decided to fight back in an 11th hour push.
"I know I needed to do something," Alvarez said.
Here's a primer on the race:
How does this recall work?
Last Sept., LA County Registrar/Recorder County Clerk Dean Logan officially verified 3,881 valid voter signatures in support of recalling 3rd District Councilmember Catherine Alvarez. The threshold for sending a recall to the ballot was 3,471, equal to 20% of registered voters in Alvarez's district.
The ballot poses only one question: "Shall Catherine Alvarez be recalled (removed) from the office of City Councilmember, Council District 3 of the City of Downey?" The choices are yes or no. If you vote yes, that means you want Alvarez to be removed from office. If you vote no, that means you want her to stay until her term ends in 2024.
If 50% plus one vote yes, she is immediately removed from office upon certification of the election.
What happens if Alvarez is removed from office?
In accordance with state law, a replacement election will be held at the next regularly scheduled election date on Nov. 7. In accordance with the city charter, the council will not be able to appoint an interim councilmember to represent District Three between Alvarez's removal and the election of her successor, meaning the seat will remain empty until Nov. The replacement councilmember will then be up for re-election at the end of Alvarez's term in Nov. 2024.
What happens if Alvarez is not recalled?
Alvarez will resume her term unaffected.
How can I vote?
This special election is open to all residents of District 3 which includes the northeast section of town. You can find your district here.
Jan. 16 was the last day to register to vote in this election. Check your registration status here. If you missed the deadline, you can register in person — and cast a provisional ballot — up until Jan 31. Your provisional ballot will be counted once your voter status is verified.
Voters can submit their ballots by mail or vote in person at a vote center located at Furman Park or at the LA County Registrar/Recorder County Clerk's office in Norwalk, Room 3002. There is also a drop box for vote-by-mail ballots located at City Hall. No postage is required for mail-in ballots. Check here for more information.
How likely will this recall be successful?
If a recall campaign is able to garner enough signatures to force a recall election, most of the time, the recall will be successful, says recall expert Joshua Spivak. Spivak is senior research fellow at UC Berkeley Law School's California Constitution Center and monitors recalls nationwide on his blog.
"Most of the time [recall elections are successful]," Spivak said. Spivak estimates 60% of recall elections are successful with another 6% resulting in a resignation by the elected official.
Since 2012, when Spivak began monitoring recall elections, only in 2021 did most recall elections not succeed in removing the official from office.
Who is supporting the recall and why?
The pro-recall campaign is composed of a core group of community volunteers and paid campaign workers with financial backing from the city's real estate and rental property industries (see more below). The recall is supported by a host of current and past elected officials including Mayor Claudia Frometa, Councilmember Hector Sosa, and former Mayors—only one of which does not have direct ties to real estate and/or rental property—Mario Guerra, Rick Rodriguez, Alex Saab, Fernando Vasquez, and Kirk Cartozian.
Cartozian Associates Real Estate donated $1,000 to the pro-recall campaign; Guerra, who owns rental property in Huntington Park, donated $1,000; Saab, an attorney and member of the Downey Association of Realtors (DAOR), donated $900; and Rodriguez, who owns rental property in Downey, and his wife Lupe donated $1,000.
Recall supporters argue, in the official ballot argument, that voters were intentionally misled by Alvarez about her "criminal past" when she was elected to represent District 3 in 2020 and that she "took away their ability to make an informed decision."
"We should all have second chances in life, but she has [had] a second, third, fourth, and fifth chance," Guerra said. "She didn't tell the voters about her past because she knew that they wouldn't have voted her in."
Alvarez received two misdemeanor convictions related to welfare fraud in 2014 and a misdemeanor petty theft conviction in 2013. Felony charges against Alvarez in relation to the welfare fraud case were reduced to a misdemeanor following a guilty plea.
In May 2021, after revelations about Alvarez's criminal record became widely known in March of that year, then-City Attorney Yvette Abich Garcia announced that Alvarez had been cleared by an outside law firm hired by the city to determine whether Alvarez's convictions disqualified her from holding office. That law firm found that Alvarez was not in violation of California Election Code Section 20 which bars those convicted of certain felonies from holding elected office.
"She deceived the public with her criminal record," Guerra said. "I don't want someone on my city council with a welfare fraud conviction. I just don't."
Mayor Pro Tem Mario Trujillo declined to comment on the recall.
What does Alvarez say?
Alvarez acknowledges her past criminal convictions, but says that she has paid her debt to society.
"I represent working class families. I think all working-class families go through something. It could be a ticket; it could be stealing something from the store just because they couldn't afford it. I don't think they should criminalize my poverty," said Alvarez. "I paid all the money (back), I paid my dues."
Alvarez also says she did not lie about her criminal background, and that all documentation filed to run was answered honestly.
Furthermore, Alvarez has said the recall is an attempt by Downey's political elites and monied interests to undo the will of the voters and block her agenda which benefits working people.
Why is real estate backing this recall?
Downey's real estate lobby has been a driving financial force behind this recall, opposing Alvarez's attempts to pass a cap on annual rent increases.
Recent pro-recall mailers paid for by the California Real Estate Independent Expenditure Committee list Alvarez's intentionally concealed criminal convictions, as well as two evictions for nonpayment of rent, as justification for her removal from office.
"Don't let her hide again," one mailer reads.
As president of the Downey Tenants Union, Alvarez ran for office supporting strong renter protections. After an upset victory against Downey Association Of Realtors-backed (DAOR) candidate Eric Pierce, she unsuccessfully attempted to pass a rent stabilization ordinance which would cap annual rent increases beyond the 10% hard cap—depending on the cost of living—established by the state.
A review of the current recall campaign's campaign finance disclosure forms shows that at least half of funds contributed to the campaign are from those with ties to real estate and/or rental property. An analysis of an earlier unsuccessful recall effort last year showed a similar percentage and repeat donors.
Donors include: Ronald A. Kolar, founder and chief executive officer of the L'Abri Organization, a large property management company in Downey ($900); Atlantic Properties ($500); Reliable Group Property Management ($2,500); and the California Real Estate Political Action Committee, the campaign contribution arm of the influential California Association of Realtors (CAR), which donated $4,000 to both the current and earlier recall effort.
Lead recall organizers Dorothy Pemberton and Lissete Rivera are both real estate agents themselves and both have personally donated to the campaign. A photograph posted to the most recent Recall Catherine Alvarez Facebook page shows Pemberton phone banking at a Century 21 office in Downey. The photo was posted to Facebook at 7:57 PM on Jan. 3 after the close of business hours.
When asked about their donation to the first recall effort, a representative of CAR said DAOR was "leading this effort." CAR is a lobbying outfit that advances real estate interests statewide and includes more than 100 local member associations, of which DAOR is one.
When asked to confirm DAOR's role in the recall effort, the organization's Government Affairs Director Louie A. Lujan offered this statement: "REALTORS® support candidates and policies that share the values of increasing the housing supply and homeownership opportunities. We also oppose candidates who do not share these values."
CAR Public Relations Director Lotus Lou gave a similar statement when asked about affiliate organizations securing donations from the California Real Estate Political Action Committee.
"REALTOR® members throughout the state work together to help advance candidates that share our common values, such as advancing homeownership opportunities in California," Lou stated. "Contributions provided to candidates are a reflection of that work."
Multiple questions sent to DAOR regarding their role in the campaign and their position on Alvarez-backed policies went unanswered. A request for comment about CAR's donation to the current campaign also went unanswered as of press time.
"They're [supporting] this recall, saying it's about my past, but there's evidence that it's [because] I'm trying to bring rent control to the city," Alvarez said. "It's because real estate is behind it."
Guerra refutes this narrative, saying that campaign volunteers are not motivated by caps on rent increases.
"You're telling me, all these [campaign volunteers were] walking in the hot summer, walking in the cold, walking in the rain to get signatures [in support of the recall] because of rent control?" Guerra argued. "It doesn't pass the smell test."
How often are recalls based on ethical reasons?
"It's not common at all," Spivak said. Only four of the 39 recalls of state legislators in the nation's history were for clearly ethical reasons.
"It happens, but the vast majority of recalls are policy based," he said.
Who is funding Alvarez?
Alvarez has raised a paltry $4,700 for her anti-recall campaign committee, slightly over a tenth of the $43,300 in monetary contributions raised by the pro-recall campaign. Despite this, Alvarez was tight-lipped when asked about campaign contributions.
Her contributors include CalMet, which was absorbed by Athens Services last year taking over as the city's trash collector, and three nondescript companies which Alvarez was unable to provide any background on when asked.
On March 29, 2022, the city council held a special meeting and approved Athens Services being retained as the trash collector for the city after the acquisition of CalMet.
"I don't know, they just gave it to me," Alvarez claimed when asked why CalMet had decided to donate $500 to the anti-recall campaign on April 7, 2022.
Alvarez says that donations to the anti-recall committee were organized by a fundraiser whom she is unwilling to name.
"I cannot tell you," said Alvarez.
What are other complaints about Alvarez?
Alvarez has been a lightning rod for the city's establishment and conservative elements since pushing for an eviction moratorium in 2019 and the flashpoints have only continued since joining the dais.
Notable skirmishes have included her support for a city-sponsored LGBTQ Pride event, saying that the American flag "brings me pain" while discussing genocide of indigenous peoples, and supporting economic protections for low-income residents like increased minimum wage for grocery workers during the pandemic and, as previously mentioned, a rent stabilization ordinance.
"Downey rejects socialists like Catherine Alvarez," recall supporter and paid campaign worker Brandon Sanguily said. "We reject socialist agendas."
Other complaints about Alvarez have included her absence from community events and council meetings and for staging protests outside of elected officials' personal residences—calling for rent forgiveness and an eviction moratorium—late into the night before being elected.
"Where has she been in attending these events?" Pemberton said at a City Council meeting on Jan. 10. "Where is our representation?"
Alvarez has said her absences are due to financial limitations and medical issues and that the protests were done to protect economically vulnerable residents.
"I'm always in a lot of pain," she said. "For me, to go to events sometimes is difficult."
Is this a "Republican" recall?
While Alvarez maintains that this is a Republican-led recall, recall support is coming from members of both major parties.
"This has been a recall against the rent control by the Republican Party and landlords from the city and other cities," Alvarez said at a City Council meeting on Jan. 24.
Guerra is currently the Budget Committee Chair of the California Republican party while both Pemberton and Rivera are registered Democrats.
Multiple pro-recall campaign contributors have donated to Democrats in the past including Saab, Kolar, Horacio Ortiz Jr., and CAR.
How much is this election going to cost?
Estimated combined costs for a recall election and a replacement election is $1.14 million. A standalone recall election will cost the city $571,000, according to City Clerk Alicia Duarte.