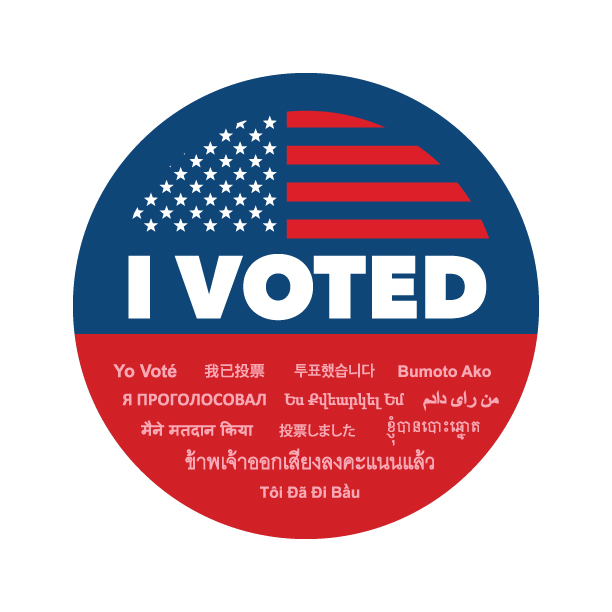 Joe Brizzolara
With all ballots counted, the Los Angeles County Registrar-Recorder/County Clerk is reporting close to 44% turnout of registered voters countywide for the Nov. 8 election. Here's a round-up of how Downey's neighboring cities voted on council seats and ballot measures. Results were updated on Dec. 2 and will be certified on Dec. 5.
South Gate
Rios wins re-election, Barron defeats Navarro to be newest councilmember, Martinez ousted. Mayor Al Rios has been re-elected with 29.2% of the vote, more than any other candidate in the race for two city council seats. Rios was backed by the Los Angeles County Democratic Party (LACDP) and labor unions, and is aligned with Councimember Maria Davila. Council newcomer Joshua Barron is also aligned with labor, the Democratic party, and received endorsements from Davila and Councilmember Gil Hurtado. Barron defeated Ruby M. Navarro by roughly 6.33% to be the second highest vote earner and secure a seat on the council. City Treasurer and former City Councilmember Greg Martinez lost to challenger Jose Delapaz by 368 votes. Delapaz also received endorsements from the LACDP, Hurtado, and Barron. Delpaz was previously appointed to the California Board of Pharmacy by Assembly Speaker Anthony Rendon and served as a planning commissioner. City Clerk Yodit Glaze won re-election unopposed. A measure which would have increased the business license tax and waste processing fees failed by 7.04%.
Bell Gardens
Cortez and Barcena win re-election; De Leon Sanchez beats De La Rosa for third spot; Incumbent Flores-Franco flounders in fifth, followed by former Mayor Rodriguez. Voters overwhelmingly pass term limits. Councilmembers Alejandra Cortez and Marco Barcena won re-election with 18.24% and 14.99% of the vote, respectively. Councilmember Lisseth Flores-Franco, who was first elected in 2018 and had secured an endorsement from Honor PAC (a political action committee supporting Latino members of the LGBTQ community and connected with high-ranking Democrats statewide), was not re-elected, placing fifth in the race for three council seats. Barcena was the only incumbent to receive the endorsement of the LACDP which also endorsed newcomer Miguel De La Rosa. De La Rosa, endorsed by Councilmember Jorgel Chavez, lost to Education Commissioner Francis De Leon Sanchez, who unsuccessfully sought the LACDP endorsement and was on a candidate slate with Barcena and Cortez. De Leon Sanchez beat De La Rosa by just 19 votes to secure the third available council seat. Former Mayor Jennifer Rodriguez, who was removed from office by court order in 2020 for excessive unexcused absences, placed sixth. Early on, Rodriguez was a member of a candidate slate along with Jose Cruz and Steve Figueroa which was managed by Downey political consultant Hans Fritz, but the slate disbanded before the voting deadline. Figueroa and Cruz placed eighth and ninth, respectively. A hard cap of three four-year terms for councilmembers passed by almost a six to one margin.
Pico Rivera
Camacho wins another term, incumbent Elias looses to Garcia. Councilmember Gustavo V. Camacho was re-elected, securing 34.25% of the vote and placing first in a race for two council seats. John "Johnny" Garcia is aligned with Camacho and defeated incumbent Councilmember Raul Elias to place second with 26.7% of the vote to Elias's 20.64%. Elias ran alongside fourth-place finisher and president of the El Rancho Unified School District chapter of the California School Employees Association, Antonio "Tony" Hernandez. Camacho and Garcia both received endorsements from the LACDP, labor unions, and the Association for Los Angeles Deputy Sheriffs, Mayor Monica Sanchez. Garcia joins Camacho and Sanchez to form a three-member majority backed by labor and the Democratic party. A ban on councilmembers serving over three consecutive terms was overwhelmingly passed and a business license fee increase also passed.
Santa Fe Springs
Incumbents Rodriguez and Martin top vote getters, Mora bested by Rounds. Mayor Annette Rodriguez was re-elected, becoming the top vote getter with 20.33% of the vote, but she was unable to advance her ally Gabriel Jimenez, who placed fifth in a field of six candidates vying to fill three seats. Councilmember Juanita Martin also won re-election securing 19.41%. Former Mayor Bill Rounds defeated Councilmember John Mora by 174 votes to place third and get another four years on the dais. Rounds, a former planning commissioner and supervisor with the Los Angeles County Sanitation Districts, was first elected to City Council in 2007. Mora, a former city employee and planning commissioner, has served only one term after first being elected in 2018.
Norwalk
Ayala and Perez win re-election. Councilmembers Tony Ayala and Jennifer Perez both won re-election, each securing around 25% of the vote. Ayala was endorsed by Perez along with Vice Mayor Ana Valencia and Congressperson Grace Napolitano (D-El Monte). Ayala and Perez ran against challengers Petra Pena and Luis Navas who formed a slate critical of the current city government and received 18.98% and 16.04%, respectively. Ayala also received the endorsement of the Association for Los Angeles Deputy Sheriffs Southwest Carpenters Local Union 213. Navas is a planning commissioner.
Bellflower
Hamada sails to re-election, Dunton beats Garza by less than 50 votes. First District Councilmember Raymond Y. Hamada easily defeated challenger Ricardo Fosado by a nearly three-to-one margin. Fifth District Representative and City Mayor Ray Dunton had a much harder go of it, beating former Mayor Juan Garza by just 49 votes. Dunton received the endorsements of Mayor Pro Tem Sonny Santa Ines and Councilmember Dan Koops. Garza received the endorsement of the LACDP and Councilmember Victor A. Sanchez who received Hamada's endorsement in 2020. In 2020, Garza came in second to represent District Five in the Water Replenishment District of Southern California.
Cuddahy
Alcantar and Gonzalez win, Fuentes defeats incumbent Lozoya. Mayor Elizabeth Alcantar and slate running mate Cynthia Gonzalez, both backed by the LACDP and labor unions, were the top two vote getters, securing 30.73% and 23.21%, respectively. Planning Commissioner Martin Fuentes, who was endorsed by Alcantar, defeated Councilmember Blanca Lozoya by 3.81% to secure the third seat up for grabs. Voters also approved retail cannabis within the city by 8.08%. Alcantar and Gonzalez join Vice Mayor Jose R. Gonzalez and Councilmember Daisy Lomeli to form a four-member LACDP backed majority.
Maywood
De La Riva/Marquez/Aguiluz slate sweeps. Mayor Heber Marquez and Councilmember Eduardo "Eddie" De La Riva have both won re-election, along with newcomer Mayra Aguiluz. The three formed a candidate slate along with City Clerk Andrea Aguilar and won every seat. All three council candidates are hovering around 22%. Aguilar, who ran unopposed, is finishing an unexpired term she was appointed to earlier this year. Former Councilmember Carlos Alvarez, a political ally and son-in-law of former Mayor Ramon Medina, who is currently facing charges of bribery and misappropriation of public funds, placed last in the field of six candidates. Marquez, De La Riva, and Aguiluz now form a four-member majority, along with Mayor Pro Tem Frank Garcia, of councilmembers backed by the LACDP.