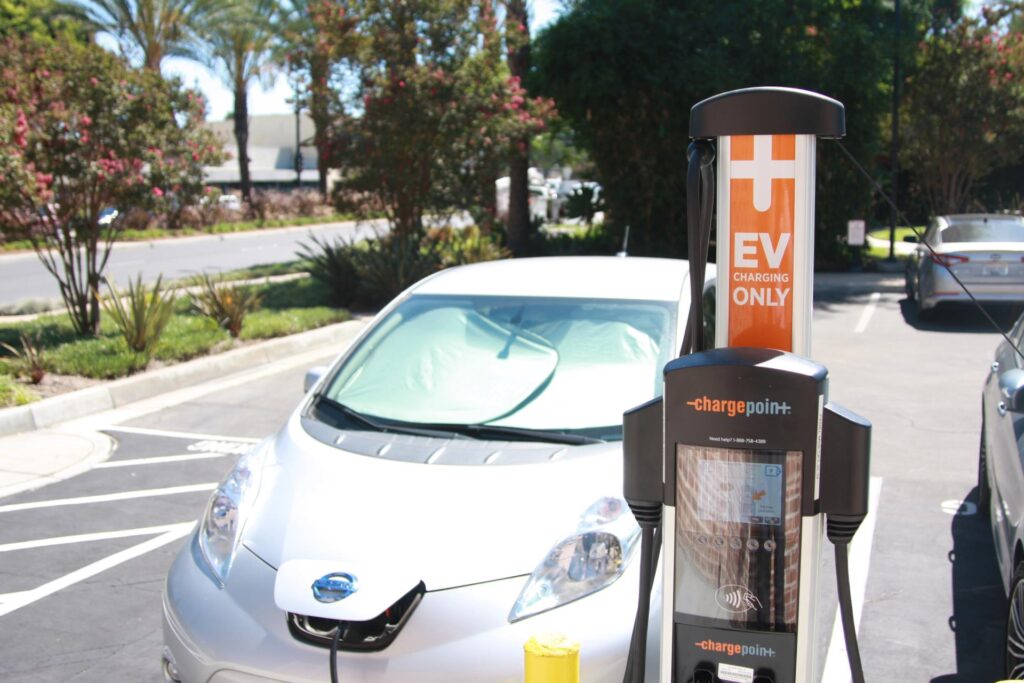 Staff
The Paramount City Council passed an ordinance Tuesday intended to streamline the permitting process for electric vehicle charging stations, in accordance with state law. The council also voted in favor of purchasing 11 new charging stations at public facilities.
The action by Paramount to increase electric vehicle charging infrastructure and help reduce reliance on environmentally damaging fossil fuels comes after the recent passage of a first-in-the-nation ban on sales of new gasoline-fueled vehicles by 2035.
According to data from the Department of Motor Vehicles, there are presently 346 light-duty electric vehicles and around 37,000 gasoline-fueled vehicles registered in Paramount. While still a small portion of overall vehicle sales, electric vehicles sales have increased steadily in the last decade. In 2012, only 7 electric vehicles were purchased with Paramount as the registered city. If Paramount's current rate of electric vehicle sales for this year continues, that number will be 106.
Assistant Planning Director John King, who presented the ordinance to council on Tuesday, said the city hopes to encourage more electric vehicle ownership by residents who are concerned about a lack of charging stations.
The ordinance establishes a checklist of requirements for a permit application to qualify for an expedited review. It also establishes a timeframe by which the city is required to approve an application.
Applications for 1-25 charging stations will be considered completed within five business days—unless the city rejects the application and details necessary correctives—and is approved after an additional 20 business days. Applications for 26 or more charging stations will be considered completed after 10 business days and approved after an additional 40 business days
The ordinance makes the city compliant with Assembly Bill (AB) 1236, passed in 2015, and AB 970, passed in 2021, which require local agencies to expedite and streamline the permitting process for charging systems. Cities with a population of 200,000 or more were required to pass streamlining ordinances by the end of last year but smaller cities like Paramount have until the end of this year to do so.
Other aspects of the ordinance include lessening of parking requirements to accommodate charging stations and allowing applications to be submitted electronically. Paramount building codes already require all newly constructed garages to include portals for electric vehicle charging in accordance with state law, according to King.
Along with the new permitting process, the city authorized roughly $165,000 in funds for 11 new charging stations at public facilities. The city currently has two charging stations located at City Hall and the Paramount Sheriff's Station.
The new charging stations are part of Charge Ready, a program by Southern California Edison (SCE) whereby SCE will install charging stations that are purchased by public agencies. Each charging station will net the city a nearly $3,000 rebate from SCE and electricity costs associated with the charging stations will be offset by users paying a per kilowatt hour rate.
The new stations, each equipped with two hookups, will be located at Paramount Park and Progress Park.