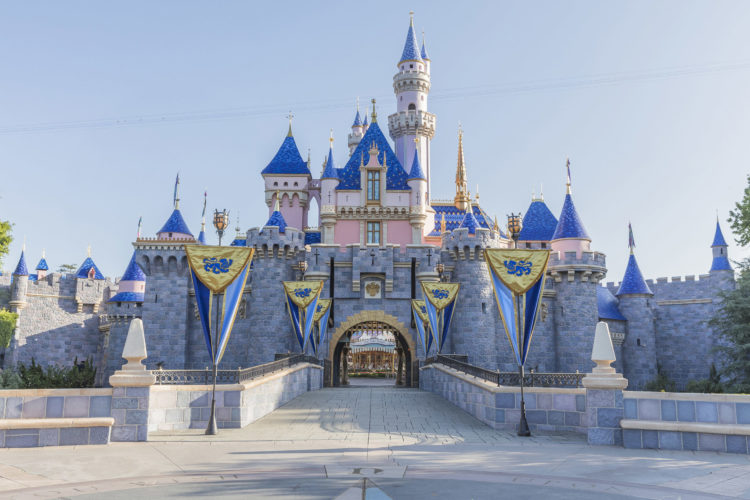 California health officials announced on Friday 5, that the state will allow reopening of outdoor stadiums, ball parks and theme parks beginning April 1st
Staff
Disneyland, Universal Studios and other theme parks in California — as well as sports stadiums — have gotten the green light to potentially reopen their gates once again after a long shutdown prompted by the ongoing COVID-19 pandemic.
According to the California Department of Public Health, ballparks, stadiums and theme parks can open outdoors starting April 1 with "significantly reduced capacity, mandatory masking and other public health precautions," should certain conditions be met.
Theme parks may open at 15% capacity when their respective counties enter the state's red tier designation, Dr. Mark Ghaly, secretary of California Health and Human Services, said during a conference call update on the coronavirus pandemic.
The limited reopening would not include indoor rides, Ghaly said, and theme parks initially would only be open to California residents.
Under the new guidelines, there will be both a building capacity limitation and a time limitation. A ride that takes place indoors or goes into a building for a brief period of time may open if it meets both of these requirements.
Indoor dining will continue to be banned for the time being.
Disneyland Park, Disney California Adventure, and Universal Studios Hollywood have been closed since March 2020 thanks to the COVID-19 pandemic.
Many parks have partially reopened or will be for special events and food festivals without rides, such as A Touch of Disney and A Taste of Universal.
Most California counties with major theme parks still remain in the most-restrictive purple/widespread tier 1 risk level — including Orange (Disneyland and Knott's), Los Angeles County (Universal Studios Hollywood and Six Flags Magic Mountain), San Diego (SeaWorld and Legoland) and Solano (Six Flags Discovery Kingdom).
Orange and Los Angeles counties are expected to move into the red/substantial tier 2 next week — meaning Disneyland, Disney California Adventure, Universal Studios Hollywood, Knott's, Berry Farm and Six Flags Magic Mountain could reopen on April 1.
"We are encouraged that theme parks now have a path toward reopening this spring, getting thousands of people back to work and greatly helping neighboring businesses and our entire community," Disneyland Resort president Ken Potrock said in a statement on Friday
Universal Studios Hollywood, one of Southern California's other large theme parks, called it "exciting news."
"We are ready to reopen, ready to bring our team members back to work, ready to help stimulate the local economy and ready to welcome guests," said Karen Irwin, President and COO of the park.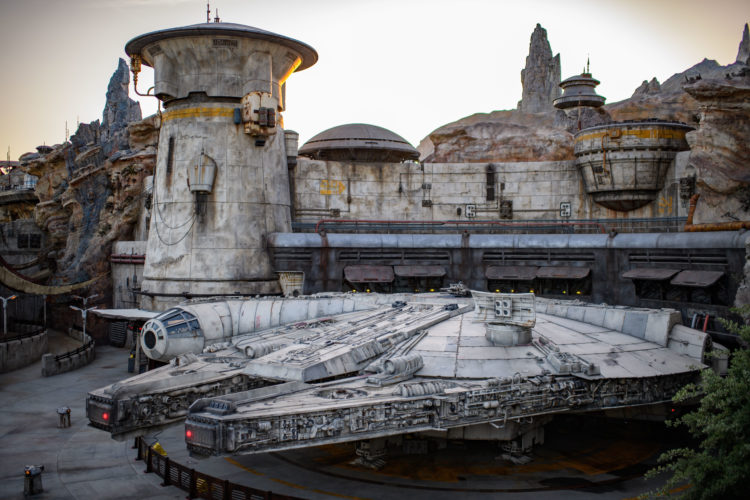 Outdoor Shutdown
Dodger Stadium and Angel Stadium will re-open to fans on April 1, just in time for Opening Day of the 2021 regular season, the California Department of Public Health announced Friday.
The Major League Baseball season starts April 1. Of the state's teams, the Oakland A's, San Diego Padres and Los Angeles Angels are scheduled to play at home on that date.
The Los Angeles Dodgers, the reigning world champions, open their season on that date in Colorado, and the San Francisco Giants start their season in Seattle.
As of April 1, restrictions will be eased to allow 100 people or fewer to attend outdoor games. Only "regional visitors," defined as living within a 120-mile radius, will be allowed in.
Reservations must be made in advance, and no concession or concourse sales will be allowed.
"Any amount of fans is great for all of us, our players," Dodgers manager Dave Roberts said. "As we look at our home opener as we get our World Series rings, to have some fans in the stands would be that much more exciting."
Meanwhile, the Major League Soccer regular season is scheduled to begin the weekend of April 16-18. The league is expected to release a schedule in the coming weeks.
LAFC said it plans to announce "health and safety protocols for fans as well as a ticket policy for reduced capacity at Banc of California Stadium soon."