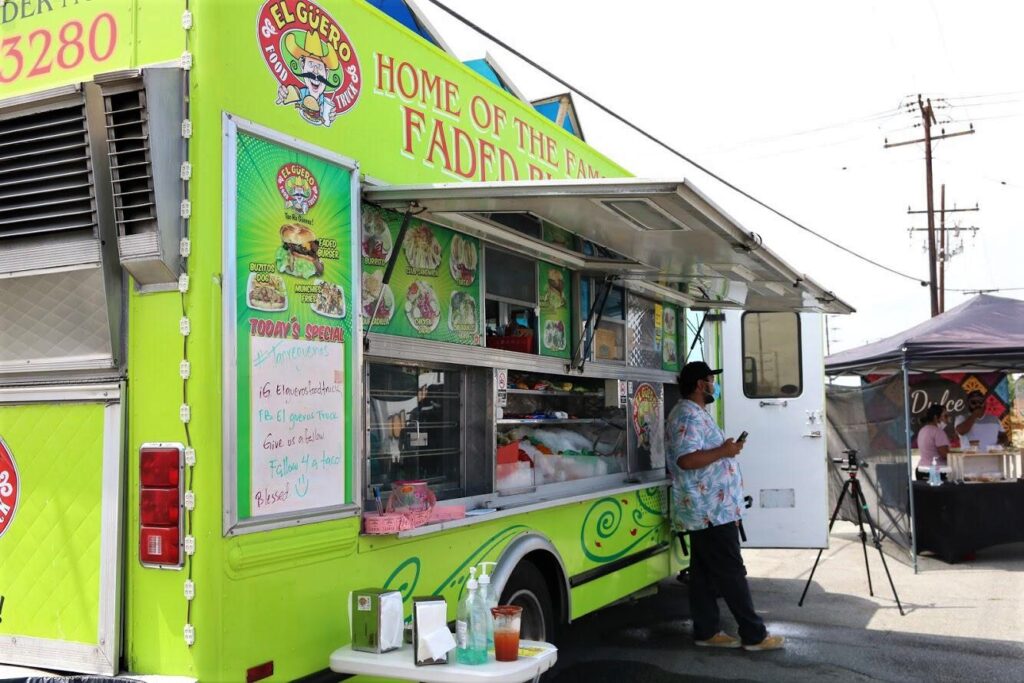 The Downey Central Market was created earlier this year and takes place once every month from 12-5pm in Research Vintage's parking lot on Firestone Blvd.
By: Clarissa Arceo
Since its cancellation in March due to the pandemic that afflicts us all, owner of Research Vintage, Downey's first and only buy/sell/trade shop, Mike Ontiveros, reopens a flea market focusing on selling new and used vintage clothing.
Following his love for flea markets, Ontiveros decides to create his own market in town for fellow vintage-style vendors and other local small businesses in the area.
Ontiveros says he started the market as a way to hang out and mingle with his friends, old and new, and surround himself with what he enjoys most. "I've been attending flea markets for the past year and a half, saw the trend and thought to myself, I wanna start my own flea market!"
The Downey Central Market does not charge vendors for setting up and allows them to take up as much space as needed. Most vendors sell vintage goods (i.e. clothing, shoes, accessories, toys, etc.) with typically three to four selling food and drinks in addition to a food truck.
Christian, the owner of NELA Plant House, has been selling a variety of plants with his wife, Itzel, for over a year within the comfort of their own schedules.
NELA Plant House vended with the Central Market for their first time Sunday, August 23rd, after being invited by Ontiveros, himself, describing their experience as 'positive', "Everyone here was great, the vendors are outgoing and they have such positive attitudes- who doesn't love that?"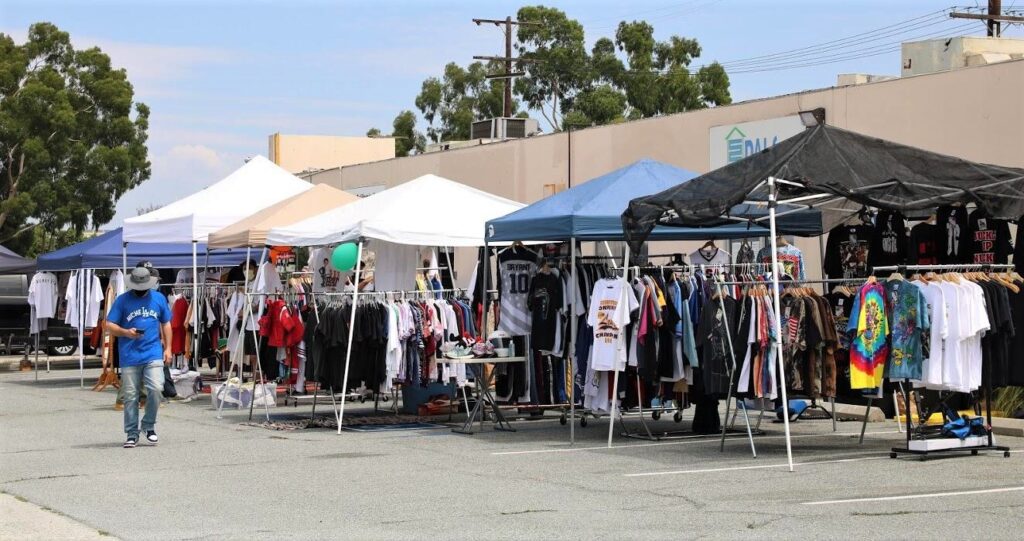 They conclude their experience with advice pertaining to their passion, saying that 'anyone can make their passion into a living'.
Dulce Cupcakes, a local keto/sugar free dessert shop, vended with the Central Market for their first time, past Sunday, as well, selling out within the first half of the market's time frame.
Jennifer Carranza has been running the business on her own for a year, baking sugar free and low carb desserts in dedication to her diabetic mother.
"I'm located in Downey, baking is my passion, and I found out about the market through another vendor that I follow on Instagram. I sold out within the first few hours; it was amazing. It's especially nice when customers tell you they came specifically for you!", she says.
Ontiveros was seen wandering throughout the event, checking up on his fellow vendors, greeting guests with a smile, and vending with/for his own store.
He concludes his event with gratitude, saying, "I want to thank Danny, my business partner and number one supporter, who has invested in me and my ideas from the start- and God, always. I wouldn't be here without them. I hope my market is able to grow bigger and bigger with each day, I hope to be bigger than the Stonewood market across the street and even the Farmer's Market."
The Downey Central Market hosts around 200-250 people each pop-up and charges no entry fee along with free parking. Interested vendors should message Mike at @downeycentralmarket on Instagram for further inquiry.