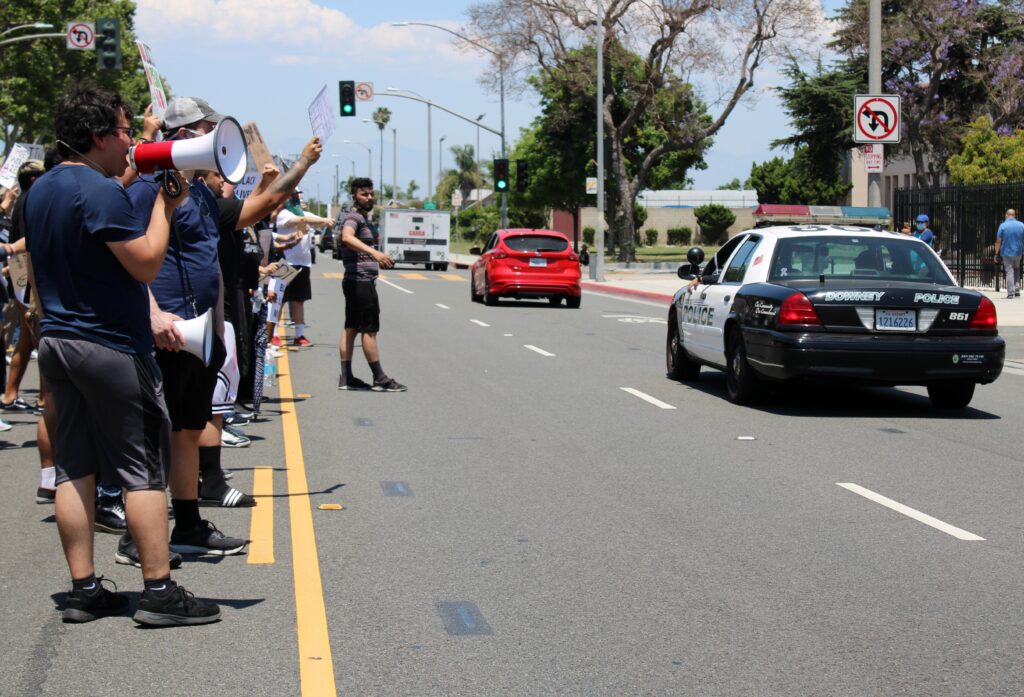 Downtown Downey had for a couple of hours, the presence of protesters who behaved in an exemplary manner, even though businesses waited with fear.
By: Carlos Casillas G.
About 150 people protested peacefully but loudly after 12:00 this Wednesday, outside the city library, on Brookshire Avenue for approximately two hours. Downey Police reported the protest as peaceful.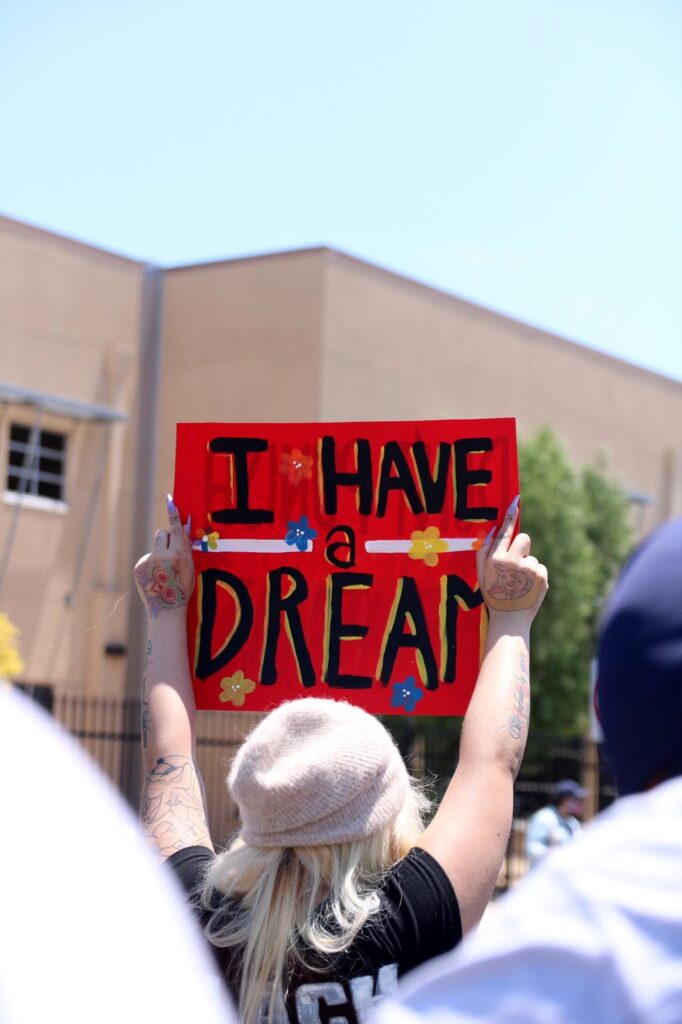 The reduced number of attendees might be caused due to the confusion that was created in social media, because a few days before June 3, it was rumored that the protest outside Promenade was going to be canceled.
The mall has been fully blocked since Wednesday morning, and some road adjustments were made along Lakewood Boulevard to prohibit left turns where entrances to the shopping complex are located.
After 12:30 pm, not a soul was seen on the outskirts of Promanade, until a dozen people gathered at the place and until they notice that the demonstration had changed its location to meet in the Civic Center of the city.
The pedestrian access to the City Hall was fenced and guarded by six policemen, who had no difficulty with the peaceful protest. A few steps forward, the entrance to the Police Department was blocked and heavily guarded.
The demonstration was uneventful, except that at one time an inciter came to shout slogans against the protesters, causing several of them to approach the man who had gone straight to provoke them.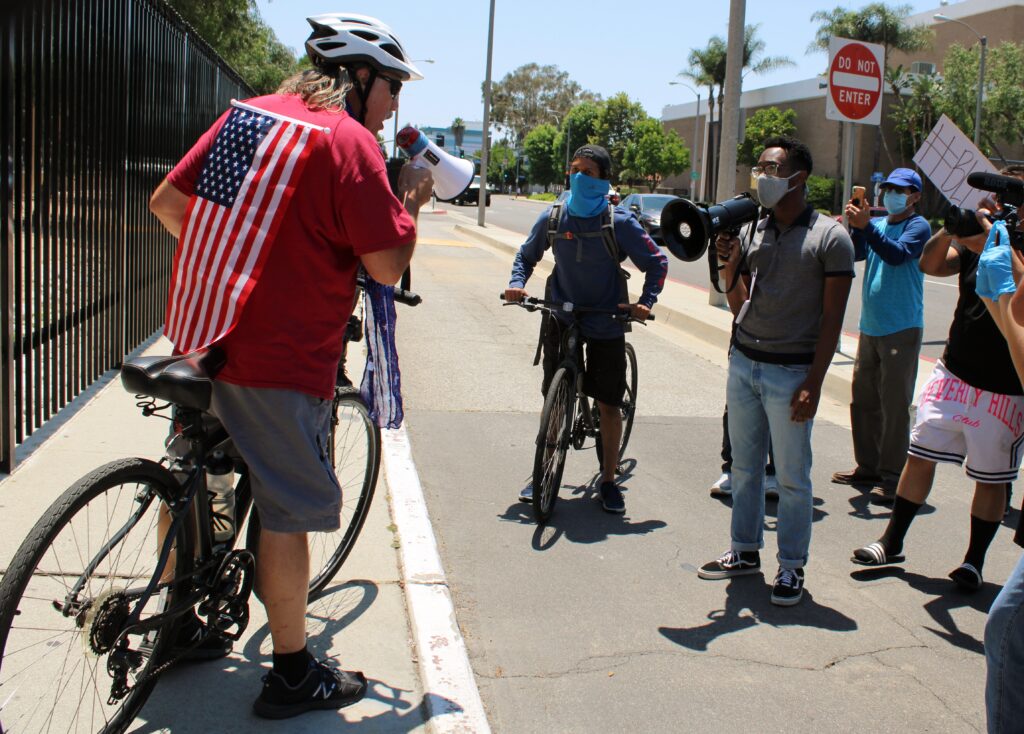 Fortunately, it was the only time that police officers went to the demonstration to ask the white man to leave.
Finally, the protesters marched down Firestone Boulevard, Northward, dispersing at Woodruff Avenue without major problems.
Many businesses far away from Promenade or the City Hall, fell into paranoia and sealed doors and windows for fear of looting as in other cities, but this Wednesday's protest was small and respectful of private property.
Another protest is expected for Friday 05, again outside of Downey City Hall at 13:00 h.