By: Abel Montoya
The Downey Police Department (DPD) reported that it responded to three emergency calls on Sunday; one at the Stonewood Mall, one at a liquor store, and the last at a shoe store.
According to a statement on local police social media, several people broke into the shopping center: "In total seven of the suspects involved were arrested; one woman and six men ". It was also detailed that a jewelry store, a sports store, and JC Penney were looted shortly after 6:00 p.m.
The statement continues: "Short time later, several witnesses reported looting in Hall Market, -a market with liquor sales-, located in the 11500 of Lakewood Blvd. When police officers arrived, several suspects ran away, two suspects were detained. Both men were placed under arrest for burglary ".
"Finally around 2:00 am, officers responded to reports of a robbery at a shoe store on Firestone Blvd and Paramount." At the site, two young men failed to force their way into the premises and were detained by officers when trying to escape in a vehicle.
The mayor of Downey, Blanca Pacheco, joined these statements, reporting on her social media page that during the curfew at 6 pm on Sunday, May 31, a group of protesters became looters.
"So far in Downey, we've only had one incident at Stonewood Mall." (At the time of making her post, she surely hadn't been informed of the other robbery at the Hall Market liquor store).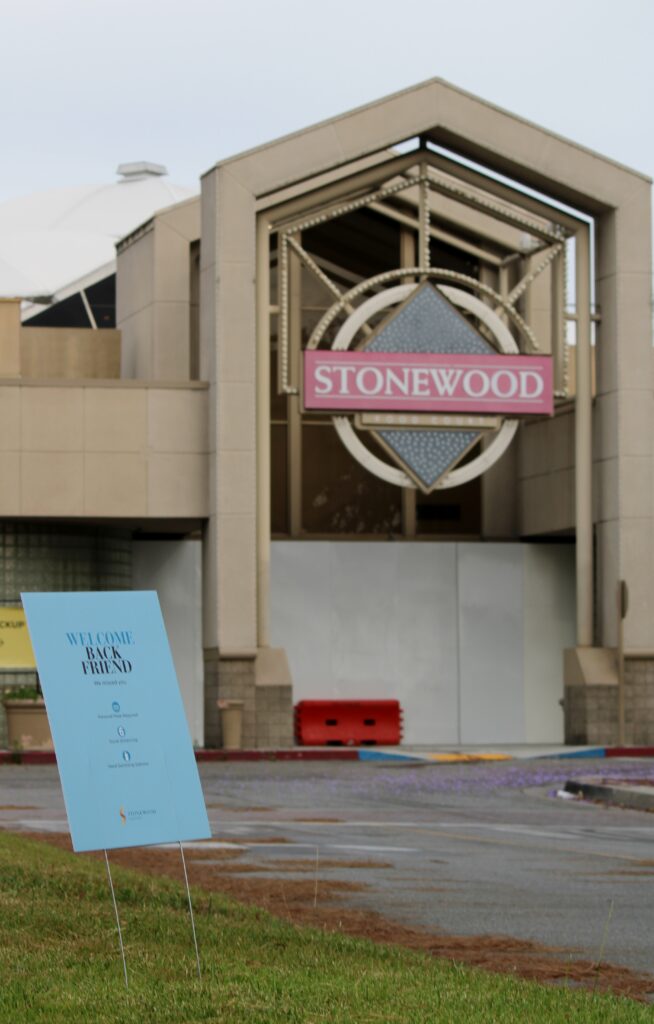 It should be recalled that just on May 28, the Stonewood shopping center had reopened to the public after being closed for two and a half months due to the pandemic caused by the virus COVID-19.
Due to the protests over the murder of George Floyd and the curfew in Los Angeles County, Stonewood Center reported that for the safety of shoppers and retailers, it will remain closed until further notice.