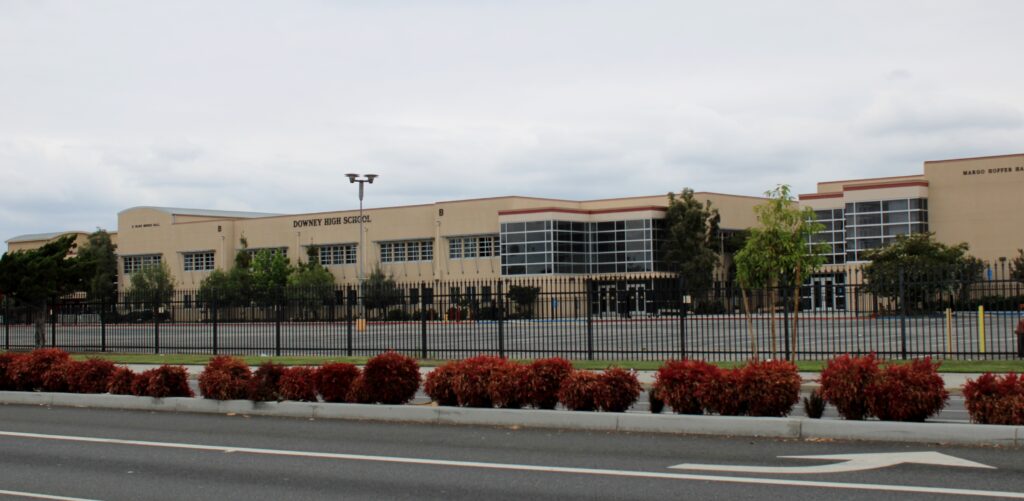 A freshman was attacked by more than 20 teammates in a hazing that got out of control and ended in a beating; the mother suspects was a racial attack
Staff
Violence broke out on January 14th in the locker rooms of Downey High School. In pursuit of "damage control," the Downey Unified School District (DUSD) is investigating so as not to have a repeat of this type of incident.
However, after months have passed, little progress has been made. The only results have been the "Seven on Seven" after school program being canceled and one student was suspended from the high school.
BACKGROUND
Rhonda Nonnette, the mother of the attacked student Mykai Skinner, says that in August, the football coach, whom she only identifies as "Anthony", began to have an offensive attitude towards her son; even the instructor spoke with four other coaches to leave Mykai out of the team for the rest of the season.
The first warning sign came when in the following months, a classmate of Mykai's was looking for a fight with him for no apparent reason.
In November the matter reached Tom Houts, the principal of Downey High School, who called Skinner to his office and informed him that he was suspended; followed by Houts revoking his permission to attend school in a different district, Paramount, where Skinner came from.
When Mrs. Nonnette met in a hearing with the principal, he informed her that "for safety reasons" he made the decision to remove him from the high school.
Therefore, she asked the School District for a meeting, which was attended by DUSD Superintendent John A. Garcia, DHS deans Jesús Álvarez and Golden Fowler, as well as Principal Houts and the coach whom she only identifies as "Jack".
The decision to suspend him was revised and Skinner resumed his studies at Downey High School.
On Tuesday, January 14th, Skinner after his usual football practice, was called by a "close friend" to get into the locker room, not knowing what was waiting for him inside.
"They turned off the lights, lowered his pants, threw him on the floor to kick him, jump on him, dragged him on the ground, and all my son could do, was get in a fetal position to defend himself from more than 20 kids," Rhonda said overwhelmed.
The next day, Mrs. Nonnette had a meeting with one of the deans at the school to formalize the complaint about the beating that occurred the previous day. On January 16, she did the same at DUSD and went to the hospital with Mykai for a medical evaluation.
Subsequently, with a medical report, Rhonda went to file a complaint with the Downey Police Department, who opened the investigation number 202306 to determine if there was any criminal act.
Later, she looked for principal Tom Houts to inform him of what had happened, so the principal called the coach to his office, who tried to minimize what had happened, to which Houts was in total disagreement with.
Currently, both, the high school and the school district "are working together to complete a thorough investigation," as DUSD noted in a statement, and Mykai returned to his previous school.
Mrs. Nonnette looks for no more hazing with violent actions. "There are more stories of racial violence at this (DHS) and other high schools, only this time it's coming out to the public. I am doing this so that it never happens again to my son or to other kids in schools", said Rhonda.
Maintaining their Silence
Meanwhile, the high school keeps total secrecy, and they do not comment on the situation because "we are not allowed," said Daniela Sánchez and Adrián Quintero, assistant principal.
The DUSD does not dare to mention the situation by its name and in its statement, it minimizes what occurred by stating: "The school principal received reports of 'possible undue behaviors' occurred…", however, the school district condemns all such behavior "disrespectful to others".
For DUSD, this was only an "isolated incident in one of our schools," however, in the Downey Police Department, another investigation is open for "social media threats" from students at Warren High School, under case number 206212, which occurred on February 8th.
It is likely that the district did not want to be overshadowed by the designated "Character Counts Exemplary School District", which was awarded to them by the Ray Center on January 28th.