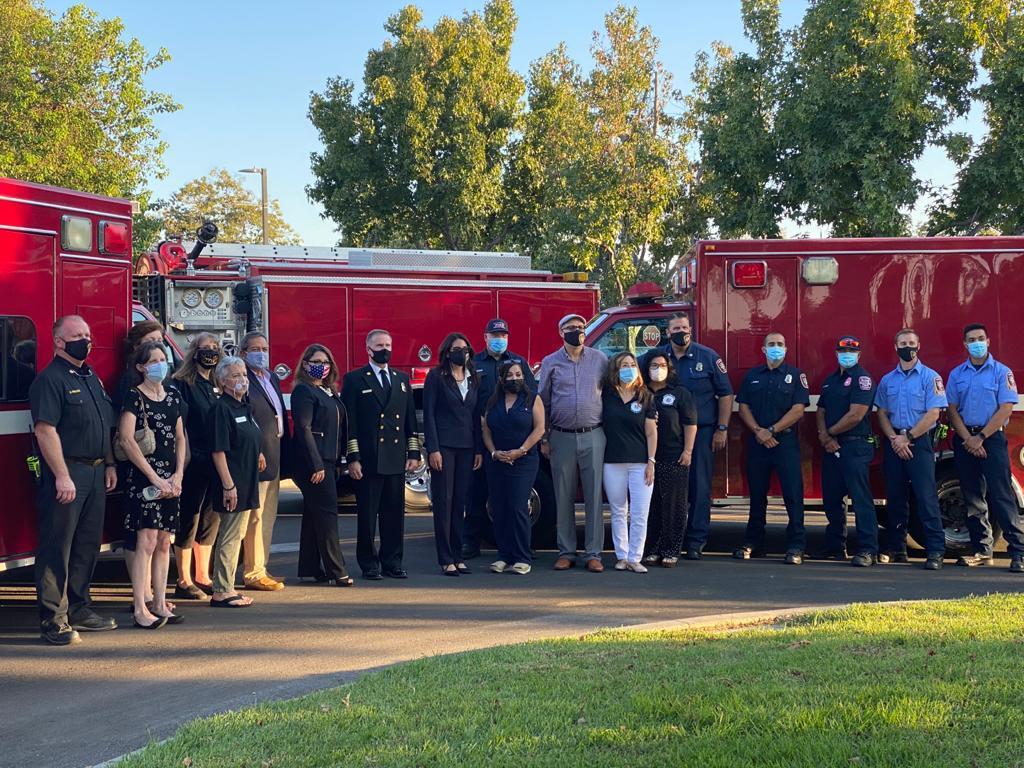 United States/Mexico Sister Cities Association (USMCA) Director David Angelo pledged his support in rebuilding the Downey Sister Cities Association (DSCA) at Tuesday's City Council meeting.
Angelo and a group of supporters said their primary focus will be reactivating the DSCA's board of directors and expanding the association's membership. The USMCA has previously partnered with the DSCA on partnerships involving its sister cities in Mexico.
Roger Miller, the DSCA's acting president from August 2021 until last week when the board of directors was dissolved, says the organization was primarily "in name only" due to lack of participation and loss of members to attrition.
"Our goal is to continue the people-to-people partnership between Downey citizens and foriegn citizens," said Angelo.
Downey currently has six sister cities, three of which are in Mexico. The Downey Association of Sister Cities was formed in 1956 following a proposal by then-President Dwight D. Eisenhower for local governments to establish partnerships with foriegn governments in the hopes of forging international bonds to exchange culture and harbor goodwill among nations.
Past sister cities projects include the donation of a used ambulance to Ensenada, Mexico, training of the Fresnillo, Mexico fire department, and scholarship awards.
Angelo's pledge follows a July 12 item agendized by Councilmember Mario Trujillo that prompted a discussion about the creation of a commission to assume administration of the sister cities program.
Trujillo said he sought advice for how to improve the program after attending DSCA meetings and becoming aware of its dysfunctional state. Even after a recruitment event was organized, Trujillo said the DSCA meetings continued to be poorly attended.
"In speaking with the leadership, they're exhausted and asking for help," said Trujillo.
Miller told Downey Latino News via text that, "for the most part, 2 to 3 people in the audience was about the max (for a DSCA meeting)."
After speaking with a Pico Rivera councilmember, Trujillo learned that a city commission would be another avenue for administering the program. He said he is open to other options, including a council subcommittee.
Interim City Manager Mark Scott said that all nine cities he has previously managed have had some type of sister cities program.
"Frankly, if you're not going to do a good job with your sister cities program you shouldn't do them because it just makes you look bad," Scott warned.
Scott also cautioned against creating a group that would be beholden to the Brown Act, a state law which requires civic bodies to hold public meetings. The law might ultimately have a "chilling effect" on the program's flexibility in organizing events and other activities. Scott agreed to meet with DSCA leadership to determine what improvements could be made.
Angelo says that of the multiple sister cities organizations he has partnered with, none of the commission models were effective.
Councilmember Donald E. La Plante observed that one drawback to having the sisters cities program overseen by a commission is that mandated public meetings would invite verbal abuse from City Hall gadflies, some of which regularly attend council meetings to verbally abuse elected officials and spew hate speech.
"Unfortunately, the perfect example of why we don't want it to be a city commission is sitting in the front row, 'cause he'll go to the meetings and swear at them," said La Plante, gesturing at one such malcontent.
Carmen Armarillas, publisher of Downey Latino News, is employed by Asuntos Internacionales which helps fund Downey Sister Cities Association's partnership with Ensenada.