There is nervousness among business owners who fear a wave of riots and robberies at the potential protests on Wednesday and Friday.
By: Carlos Casillas G.
As Downey continues for the third consecutive day under the curfew enforced by Los Angeles County, retailers say they are concerned about what may happen within the protests which some are calling for tomorrow, June 3 and Friday, June 5.
On the main streets of Downey such as Firestone, Downey, Second Street, and Third Street, only the sound of drills and hammers has been heard since Monday, to secure the windows and doors from their stores with sheets of wood due to the violent protest in other cities of the County.
This media was able to talk to several business owners, such as Carlos Martinez, from Marcar Real Estate, who told us that he decided to seal his windows because other neighbors told him about the protest on Wednesday and Friday.
"I didn't know anything but as they (neighbors) warned me and I also went out and saw the others putting protections, I decided to do the same", Martinez told us.
The same was seen in E & E Shoes, The Locker Room, as in Creamistry, AAA to name just a few "sealed" businesses.
Manuel González of Mambo Grill shared with us that he is making some adjustments to the interior of his business and plans to open the first days of July, but: "Taking advantage of the fact that I have the material and the workers here, and because just in case anything happens, I better put protections."
Not everyone protects themselves
At least until the time of writing this article businesses like Porto's, Downey Gateway, Grocery Outlet, Downey Plaza, had no protection on doors and windows.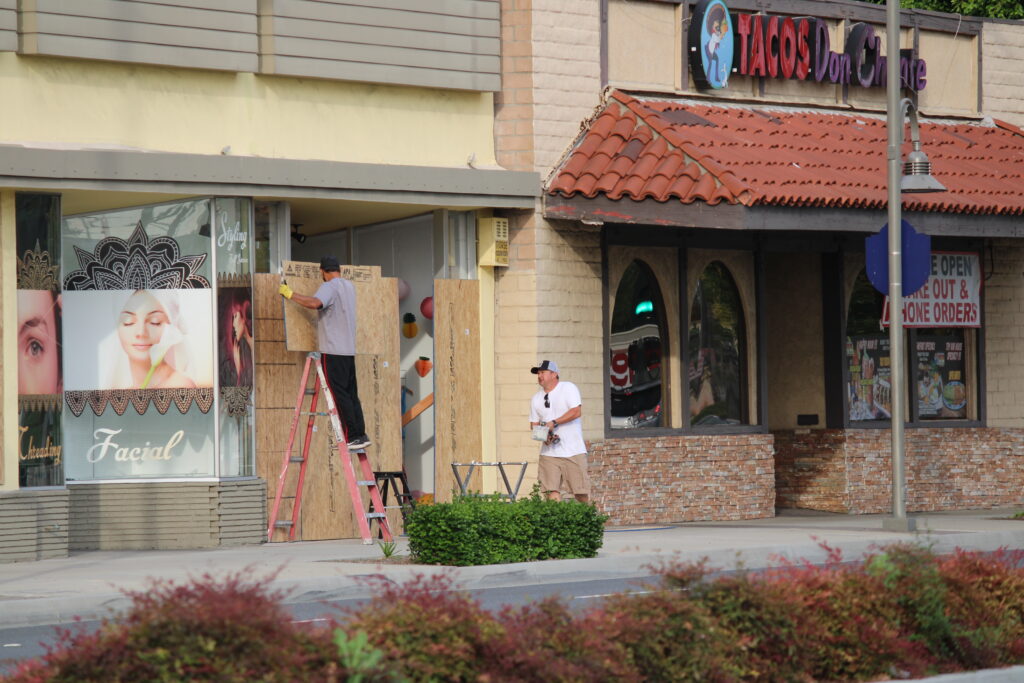 Perhaps like Gilbert Alarcon, owner of Avenue Press, who told us that he did not intend to seal their windows because he sympathizes with the cause of the protests and plans to help them by printing some flyers and giving them water.
"I'm also sick of police brutality with minorities, so I am one of them. I´ll not go out but I can help them in other things", Alarcon assured.
The fear can also be seen in shopping malls such as Downey Landing, where both wholesalers such as small businesses, were "armored" waiting for what happens on Wednesday.
Possibility of protests.
It´s being shared on social media, an invitation for Wednesday at 12:30 outside Promenade and another for Friday, just outside the City Hall but so far nothing confirmed.
However, the Downey Police in a statement on their social media signed by Chief Dean Milligan, declares themselves ready for any eventuality that happens during these protests.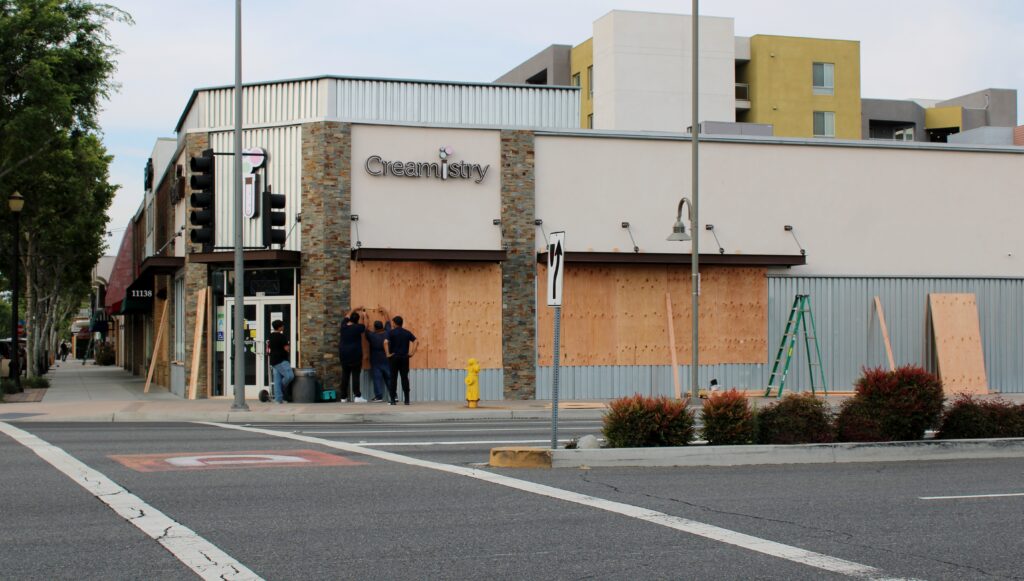 "The Police Department and City Officials are well prepared to handle these events, with the goal of ensuring a peaceful protest and protecting life and property". Chief Milligan continues; "Acts of looting, vandalism, rioting, attempts to incite a riot, or any other acts of violence, will not be tolerated", the statement was concluded.
Lastly, it should be noted that more than a dozen peaceful protesters were seen today on Paramount Boulevard walking to Downey Avenue through Firestone.